What do EMS and hospital care teams have in common with NASCAR drivers?
Quite a bit, as it turns out. The success or failure of both hinges on one thing: time.
It might surprise even dedicated fans to learn that all of the cars on the track are limited to the same top speed and horsepower range. With this being the case, how can it be that there is such a large disparity between first and last place?
The answer: The race is won and lost during the pit stop.
During longer races, drivers will make up to a dozen pit stops. Instead of victory being about having the fastest speed down the stretch, it's about identifying bottlenecks and weaknesses while eliminating mistakes. The pit stop makes this especially evident.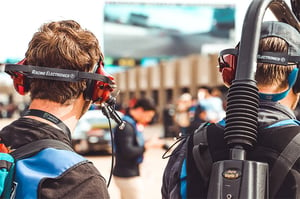 Picture this: As the driver pulls off the track for a pit stop, a team of six crew members is standing by with air guns, fuel nozzles, and fresh tires. Each member is in constant communication with each other and with the driver via a special radio frequency. In as little as 12 seconds, the car has fresh tires, a clean windshield, and more fuel. As the last lug nut is tightened, the all-clear call is made, and it's "off to the races."
Just like a professional pit crew, where each member has a specific, defined role yet must work toward a common goal with their team, the healthcare team must function together as a well-oiled machine when lives are on the line. There are no individual awards or medals. The team succeeds, and fails, as one.
Where a single mistake during a pit stop can put a car behind by a lap or two, the stakes are much higher in healthcare. A small miscue in activating a care team can cost the patient precious time and tissue. During these times of "controlled chaos," transparency is key. The ability to see what's been done, who did it, and what the team has left to do helps teams avoid repeating, and more importantly, missing steps.
As care providers, we must always be searching for ways to better serve our patients, an ambition that begins with SIMPLIFYING care coordination to unite our teams and empower people to both create and receive a better healthcare experience.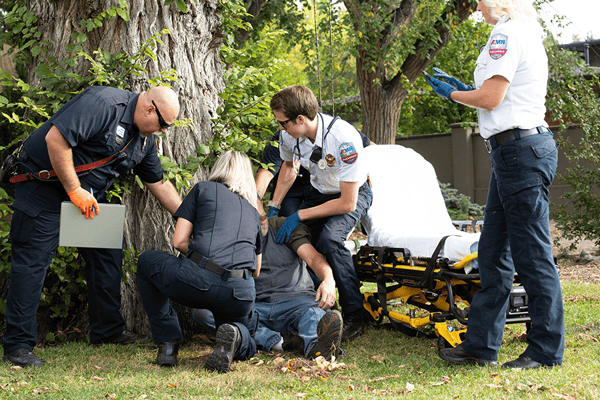 Interested in coordinating your care teams with the efficiency of a professional pit crew? Ready to reduce your treatment times in time sensitive emergencies? Pulsara can establish instant communication among all your care teams, no matter which organization they come from — from EMS to hospital to urgent care to nursing homes, testing clinics, stroke teams, imaging, registration, standalone EDs, Public Health, and even FEMA Medical Operations Coordination Cells.
No Pulsara customer has ever reported a slower treatment time after using Pulsara. CHRISTUS Good Shepherd Medical Center - Longview in Longview, Texas implemented Pulsara to synchronize their stroke team. In 2020, they reported a 46-minute average door-to-needle for patients receiving tPA, a 59% decrease from their previous average time of 110 minutes. Last year, Latrobe Regional Hospital near Melbourne, Australia used Pulsara to streamline communication between their ED staff and Ambulance Victoria. Within a year, they reduced their already excellent door-to-CT times by 68%.
(Check out how Pulsara is helping more care teams around the world.)
Pulsara works for all time-sensitive emergencies and connects the right people to the right information at the right time. Ready to find out how Pulsara can help your care teams communicate like a professional pit crew? Learn more here.


Editor's Note: This post was originally published in June 2015 and has been updated for current accuracy and comprehensiveness.
Fast communication is the key to reducing your treatment times. Learn how you can Mobilize Your Care Teams Early to Maximize Peak Performance.