6 min read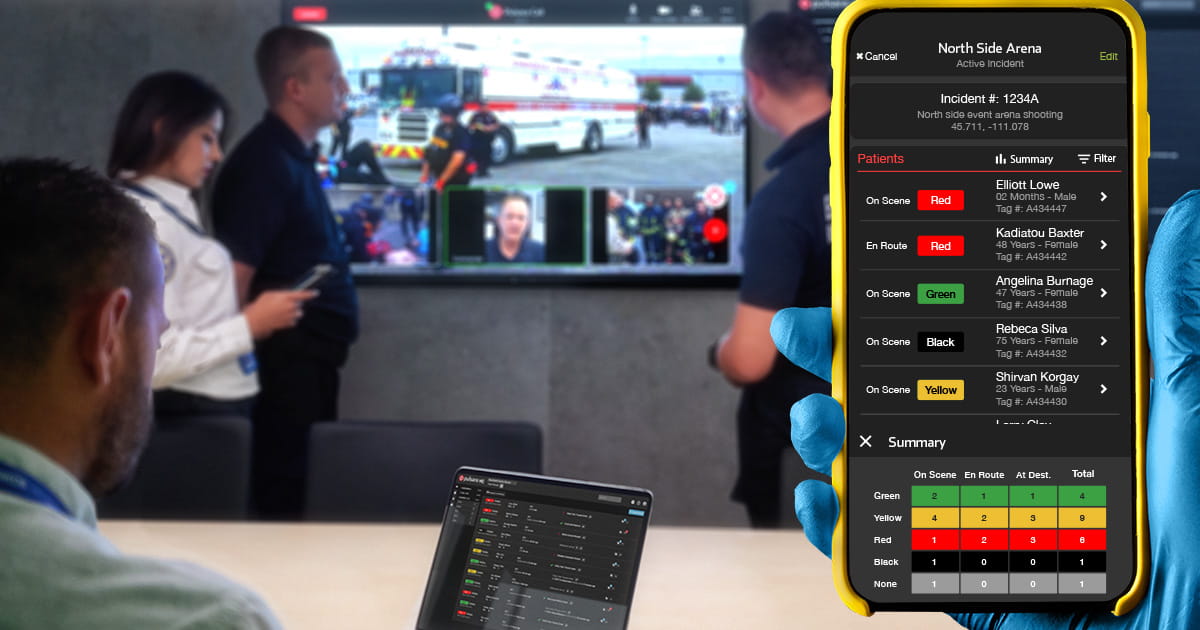 EDITOR'S NOTE: This article originally appeared on firechief.com. Special thanks to our guest author, John Erich, for FireRescue1 BrandFocus Staff.
__
Triage at major events can be slow, and tracking patients can be difficult – Pulsara's new functionality is aimed at improving both experiences
As it prepared for takeoff, the 737 couldn't avoid the speeding rental truck that came crashing toward it through the fence beyond the airport tarmac. The resulting collision killed 14 of its passengers and crew, as well as the driver of the truck, and left 56 more injured.
First responders from multiple agencies rushed to the scene that morning last October at Preston Smith International Airport in Lubbock, Texas, to respond to the full-scale mass-casualty exercise. Medical personnel triaged the wounded and gave them special armbands the state now uses for patients experiencing time-sensitive emergencies, including victims of mass-casualty incidents. The bands contained individual barcodes that, with a quick scan, would take any responder at the scene to a dedicated care channel for that patient, where the provider could then enter the patient's identifying and treatment information.
The testing of that technology – new functionality from Pulsara designed to help responders triage and track patients in major incidents – was one of the goals of the exercise, which simulated the kind of MCI that often overwhelms unprepared systems.
"We were looking for ways to improve patient tracking and incident awareness for all command staff on scene," said Logistics Chief and Emergency Preparedness Specialist Brent Fox, NREMT-P, of University Medical Center EMS in Lubbock. "Pulsara allowed everyone on scene to have full visibility from any location once they joined the incident."
That quick, easy shared awareness – with everyone who's part of the response having access to the same information – is among several important benefits of the new tool responders to the Lubbock exercise got to experience firsthand.