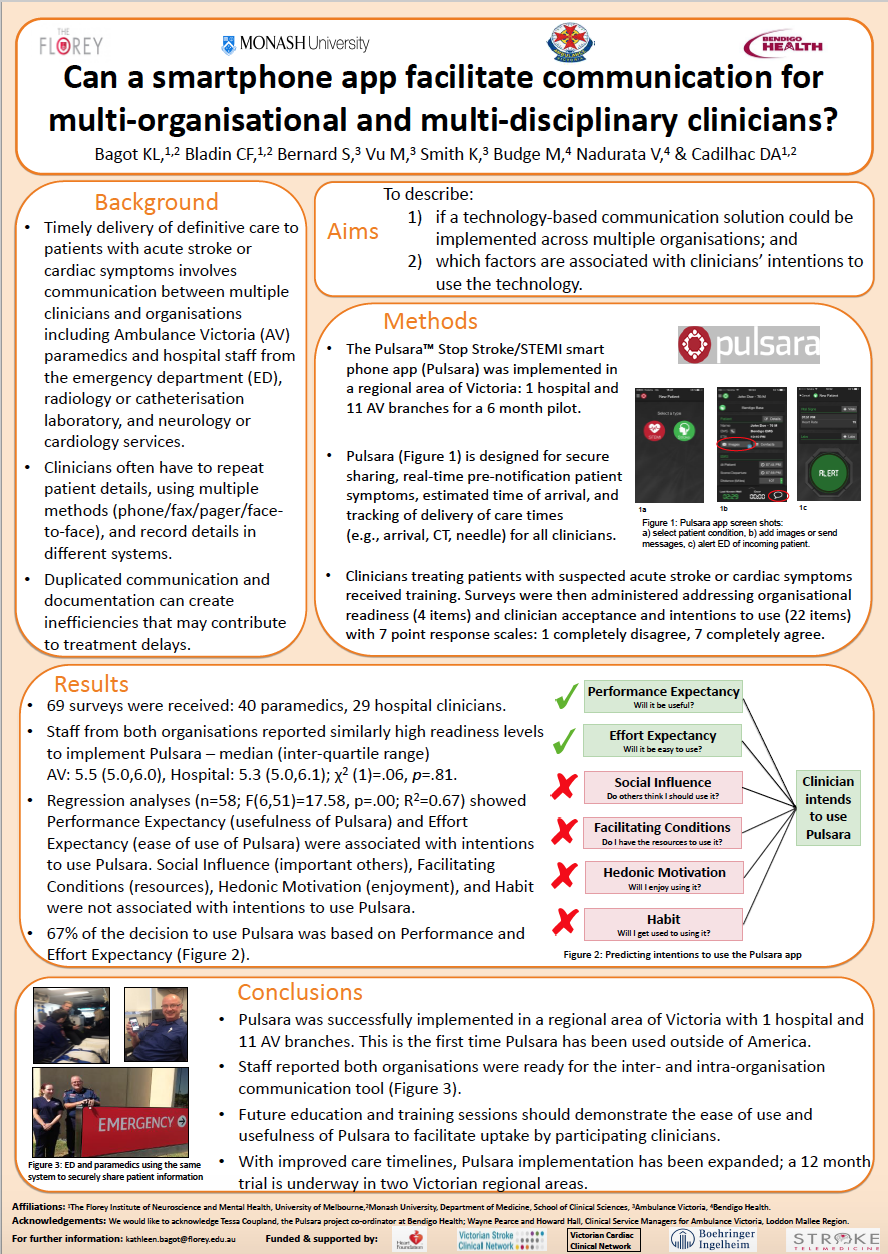 When someone suffers a stroke or heart attack, getting the patient to definitive treatment quickly is crucial to their survival and quality of life post-event. But, getting treatment quickly requires communication between EMS, several care teams within the hospital, and sometimes even teams from other hospitals when transfer is required.
Too often, this communication breaks down at one or many points along the way due to the outdated and non-integrated technology systems those clinicians rely on to relay their information. This antiquated technology, including phone trees, fax machines, pages, sticky notes ... (yes, really), causes critical patient information to be missed, which can contribute to treatment delays and medical errors.
To ameliorate these frustrations, researchers in Australia have conducted a preliminary study with the following aims:

"To describe:
1) If a technology-based communication solution could be implemented across multiple organizations;
and
2) Which factors are associated with clinicians' intentions to use the technology."