Autumn & 2020 RECAP
Fall will still be in full swing when this post comes out but winter—which some northern states are already experiencing—is well on its way. What exactly has Team Pulsara been up to since we last connected at the beginning of October? Well...
We attended, sponsored, and presented webinars at SIX virtual trade shows that took place in Chicago, Toronto, Europe, and Australia. Of note: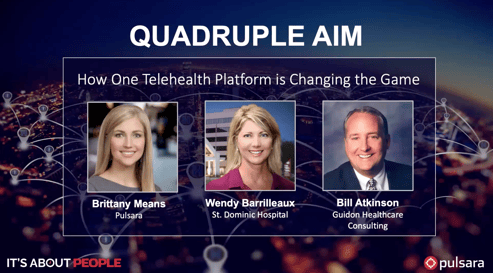 We were honored with a couple awards: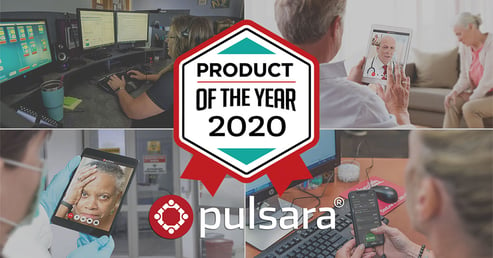 Team Marketing Head Honcho, Kris Kaull, took part in a couple of very different but equally amazing and educational webinars:

HERE Technologies hosted the webinar 'Art of Location: Large Scale Disaster Prevention and Mitigation'. Pulsara Chief Marketing Officer, Kris, joined leaders from FirstWatch and Suntech International USA to discuss overcoming the obstacles of disaster preparedness and mitigation and how to build a culture of preparedness and cross-agency collaboration.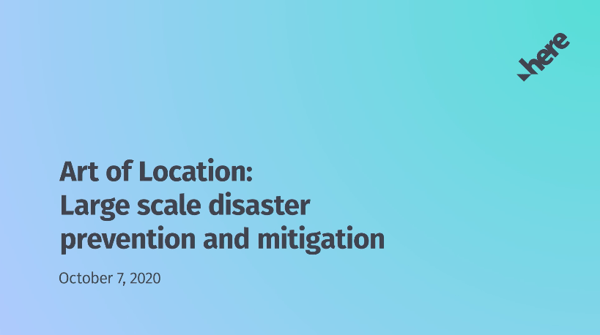 As of right now, we don't have any plans to attend trade shows in January. So, we thought we'd share some of our highlights from the crazy year that has been 2020.
Our teams worked with six of our clients to share their success stories of how they've used Pulsara to unite EMS and hospital teams, decreased treatment times, streamlined processes, and improved patient care.
The Development Team released a whopping 11 versions of our platform to date. As we mentioned above, one of those releases included the award winning Pulsara PATIENT product that was released earlier this year to help connect clinicians with their patients during the COVID-19 pandemic (and beyond!).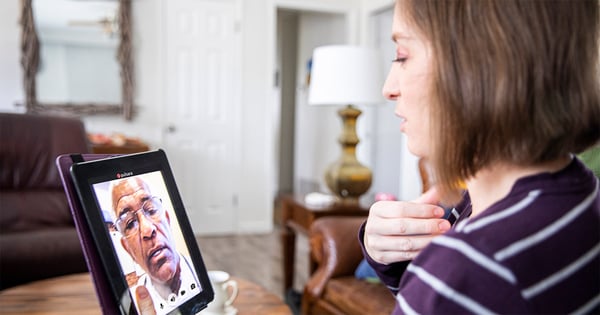 Speaking of releases, the Pulsara ONE package was expanded to include all referring healthcare facilities, enabling live video calling, transfer, and consult capabilities. A free COVID-19 package was also released in an effort to help EMS and health care facilities mitigate patient surge, save PPE, and limit exposure to COVID-19.
When funding was made available to help EMS agencies and hospitals simultaneously recover from and prep for COVID-19, our teams sprang to action to create a funding initiative to help health systems find and secure funding.
Team members across multiple Pulsara functions took part in 7 webinars and 3 podcast episodes.
We worked with EMS1 to release the 2020 EMS Trend Report and 10 Things You Need to Know to Save Lives eBook; the company also released the white paper 'Closing the Communication Gap: How a Hospital and EMS System is Reducing Time to Treatment'.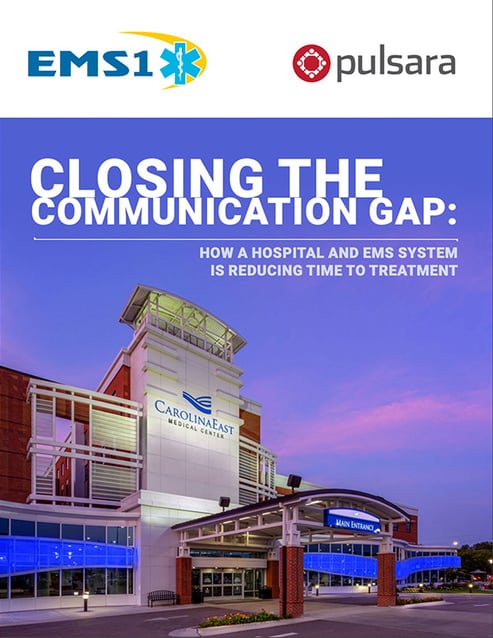 Shortly after the start of the year, we shared the story of Shawn Piazza, who suffered from Sudden Cardiac Arrest, and his wife, Jennifer, who quickly sprang into action and provided CPR for her husband until emergency teams arrived.
Last but not least, we revamped our website to better tell the story of how Pulsara can help EMS, Hospitals & Healthcare Organizations , and MED OPS unite teams when seconds matter.
All in all, 2020 was a whirlwind of a year for everyone. We don't know what 2021 has in store for us but we do know that we must adhere to the COVID-19 guidelines (#MaskUp!) that are in place to help stop the spread of the virus, and help the healthcare teams who have been doing everything in their power to care for those who have gotten COVID-19. Until next year, we hope you and yours have a safe (and socially distanced) holiday season. After all, It's About People.
Have a conference you'd like Pulsara to (virtually) exhibit at? Click here to submit an exhibitor request.