BOZEMAN, Mont., Sept. 4, 2020 — Pulsara, the leading telehealth and communication platform that connects teams across organizations, announced today that the company's product Pulsara PATIENT has been honored as a 2020 EMS World Innovation Awards Finalist. As one of the most prominent voices in the prehospital emergency medical services community, EMS World employs the Innovation Awards program to recognize the industry's most groundbreaking products of the year.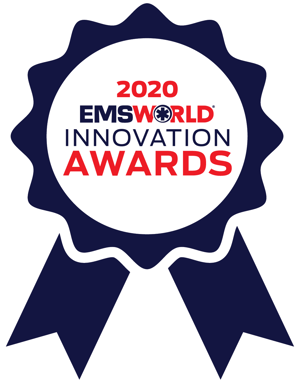 "An independent panel of judges consisting of EMS World editorial advisory board members evaluated each entry on its innovation, features, and applicability to EMS delivery," stated EMS World's Innovation Award Press Release. Products of particular merit include those with the greatest potential to transform EMS care. As part of the final screening process, award finalists will also present product demonstrations to EMS World representatives; this will give the advisory board a more in-depth view of each product and help them "determine whether it is worthy of this esteemed honor." Top-scoring products will be named and profiled in the November 2020 issue of EMS World.
This 2020 Innovation Award Finalist honor recognizes one of Pulsara's newest flagship products, Pulsara PATIENT, a mobile provider-to-patient platform that connects patients and approved family members to their care teams instantly on a single channel. EMS personnel simply create a patient channel and add contact information, and the system sends a pre-populated message to the patient's smart device that prompts them to download the app. From there EMS crews can initiate secure live audio or video calls to assess and advise patients remotely. In the midst of a global pandemic, Pulsara PATIENT is not only helping patients receive more timely and efficient care but also offers protection for clinicians by allowing them to provide care while limiting exposure.
"At Pulsara, we are a purpose-driven company, and that purpose is to improve the lives of patients and caregivers through innovative communication," said Pulsara's Founder and CEO, James Woodson. "Being a 2020 EMS World Innovation Awards Finalist is truly an honor. As we continue to innovate and grow, we look forward to further supporting our communities in improving healthcare communication and patient outcomes."
About Pulsara
Pulsara is a mobile-first telehealth and communication platform that connects teams across organizations. What makes Pulsara unique is its ability to enable dynamic networked communications for any illness or injury. With Pulsara, clinicians can add a new organization, team, or specialist to any patient event, dynamically building a care team even as the patient condition and location are constantly evolving.
Simply CREATE a dedicated patient channel. BUILD the team. And, COMMUNICATE using audio, live video, instant messaging, data, images, and key benchmarks. Studies report an average decreased treatment time of approximately 30% when using Pulsara. Pulsara is the evidence-based standard of care. For more information, visit https://www.pulsara.com/.
###
Press Contact:
Hannah Ostrem
Director of Marketing, Pulsara
Hannah.Ostrem@pulsara.com
(877) 903-5642