It is obvious to those in our industry that healthcare is preparing for a seismic shift in the way we deliver, access, and treat our patients. Unfortunately, it took a global viral emergency for that to happen.
Periods of great stress can be a catalyst for periods of fantastic innovation. Just like a lump of coal, the tremendous pressure that healthcare has faced during COVID-19 will transform our delivery model into a diamond. Traditional pipeline methods of care delivery, communication, and treatment will undergo rapid changes and iterations of process improvement. With this incoming wave of change, it's time to let our hair down a bit. I urge all clinicians not to limit yourself on what you think can and cannot be done.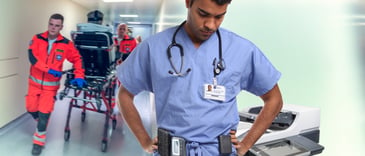 Traditional change management is difficult enough. When added during the midst of a crisis, change can turn into a disaster. However, it's taken a crisis for us to recognize some of the flaws in our communication systems. And as our system recovers, people will be hungry for change. Now is a good time to start asking the question, "why?" Why are our systems the way they are? While it might be the way we've always done things, is it the best way to move forward?
In healthcare, we are hindered by the silo mentality. That's my big question: Why do we continue to operate in silos? We are an interdisciplinary care TEAM. Yes, we may come from different stages of the care process, and we all have specific jobs to do, just like on any other team. But at the end of the day, we all unite to care for each patient. We need to break down the silos that compartmentalize us and prevent us from effectively communicating with one another. The first step in that process is to adopt a common platform for the entire team of caregivers—or better yet, an entire region.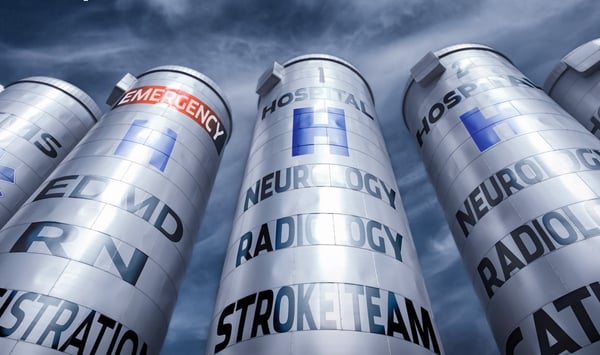 I had the amazing privilege of being able to collaborate with Pulsara's partners to help facilitate the rapid change to their delivery models they needed when COVID struck our shores. Each organization had different reasons for contacting us. Some were looking for a solution in the midst of a wave, while others were hoping to have a system in place before they were struck with a large number of cases. I was amazed at how hungry everyone was to find a solution. They reached out to myself and my team with varying needs, great ideas, questions, and thoughts. Among all the different conversations, there was one common thread: They needed a rapidly deployable, flexible, secure platform for their entire community to help ease the pressure that COVID was applying on their systems of care.
Because Pulsara is a flexible solution that can scale to meet each organization's needs, each of our partners have been able to adapt it to their unique situation. In Colorado Springs, medics used Pulsara Patient to establish contact with the patient before setting foot in the house, helping to mitigate exposure. Williamson County EMS used Pulsara's provider-to-provider video to bring in their medical director to help with difficult transport and resuscitation decisions. You can learn more about some of the work and successes our partners accomplished here.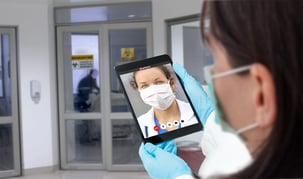 Others used Pulsara as a telehealth solution. They were able to use Pulsara Patient's video capabilities to follow up with exposed and quarantined staff, and even to allow families to connect with their critically ill loved ones when they couldn't see them in the hospital.
These are just a few of the success stories we have seen throughout the country. We've seen hospitals, EMS agencies, and MOCs that historically have had difficulty communicating with one another use Pulsara to establish secure, safe, and rapid lines of communication, uniting their teams and helping mitigate the spread of COVID in their communities. They've built a true network, connecting all players on the same platform. Their silos weren't just broken down; they were destroyed, thanks to clinicians who embraced and leaned into the change. When these regions emerge from the COVID cloud, they will have a community communication network in place that will not only streamline care communication in times of crisis, but also transform care in their communities every day.
This is a mindset I don't think we should abandon once COVID-19 subsides. As clinicians, we should embrace change, not be wary of it. Change is how we get better, and we should always be striving to improve. So, my fellow clinicians: don't be afraid to let your hair down. Don't be limited by your imagination. The time to embrace change is now—when we can work together to build better communication for the future.


To learn more about COVID-19 and the future of telehealth and mobile technology, check out Becker's Healthcare Podcast's interview with Dr. James Woodson.