2021...So Far
It's (maybe not-so) hard to believe that we're almost halfway through 2021! With COVID-19 vaccinations rolling out and states opening up again, tradeshow season is once again upon us. Before we take a look at where our Pulsarians are heading in June, let's venture into the past for a quick recap of how Team Pulsara has been spending the first half of 2021.
We've had some exciting news from our customers:

Most recently, St. Dominic Hospital in Jackson, MS, pioneered an innovative new triage protocol that uses Pulsara's platform to improve care team communication and patient care.
CHI St. Vincent became the FIRST health system in Arkansas to implement the full suite of Pulsara for communications surrounding STEMI, stroke, trauma, sepsis, and other trauma care scenarios.
The Pulsara team received some prestigious recognition: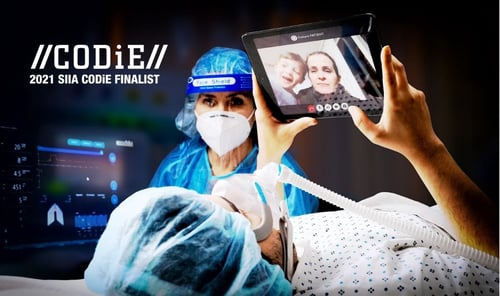 Pulsarians took part in a session, a podcast, and a webinar, all of which were held virtually: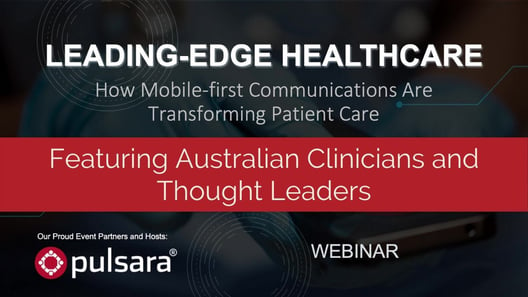 Last, but not least, Pulsara released a new live-action retelling of how AMR and UCHealth used Pulsara to support a stroke patient — from the initial 911 call to EMS evaluation and transport to hospital care and case closed.
Enough with the past, let's talk about the future! Here's where our Pulsarians will be traveling in June.
Coming Up in June 2021:
June 15 - 18 | First There First Care Conference | Hollywood, FL
The first in-person conference of the year takes our teams all the way to Hollywood....Florida, that is. Pulsara Vice President for the West, Brandon Means, and Regional Sales Manager for the Northeast, Forrest Winslow, won't let the Florida heat and humidity stop them from talking to attendees about how Pulsara can help them build systems of care that scale.
June 21 - 24 | Arab Health Conference | Dubai, UAE
Another first: the Arab Health Conference will be Pulsara's first — but certainly not last — international conference. What's better than heading to the beautiful city of Dubai? Hearing Pulsara Founder and CEO, Dr. James Woodson, speak to attendees about 'Enabling Networked, Scalable Communication: How to Leverage Innovations in Mobile Technology to Enhance the Quality of Care.'
June 29 - 30 | 2021 STRAC Regional Emergency Healthcare Systems Conference | San Antonio, TX
The days may already be getting shorter after the Summer Solstice on the 20th, but the summer weather is just heating up! If you know how hot Texas can get during the summer months, head inside to the 2021 STRAC Conference, where you'll find Pulsara Vice President of National Accounts, Corey Ricketson, talking to attendees about Pulsara's scalability during the pandemic and the Texas weather event!

Have a conference you'd like Pulsara to (virtually) exhibit at? Click here to submit an exhibitor request.