November Recap:
The Pulsara team worked hard for the bountiful feast they all enjoyed at the end of November (Thanksgiving). Our teams attended eight conferences across the midwest and south, were featured in a webinar hosted by EMS World, and released new STEMI and Stroke Case Demonstrations.
With the craziness of November and Black Friday behind us, we're going to slow things down a bit in December. Much like a certain white haired, jolly old man, our teams will be traveling (sans reindeer...that we know of) from coast to coast spreading the holiday Pulsara cheer. We hope attendees of the KHDSP Task Force Meeting, IHI National Forum, and Cardiac Arrest Survival Summit will be as excited to see us as Buddy was to see Santa.
---
Coming Up in Snowcember:
Our first stop of Snowcember takes Pulsara Client Services Manager, Scott Stanley, back to Lexington for the Kentucky Heart Disease and Stroke Prevention Task Force Meeting. He might not be decorating his beard, but he'll be ho-ho-hollering to attendees about Pulsara's ability to connect care teams across organizations and simplify the care coordination of STEMI/stroke patients.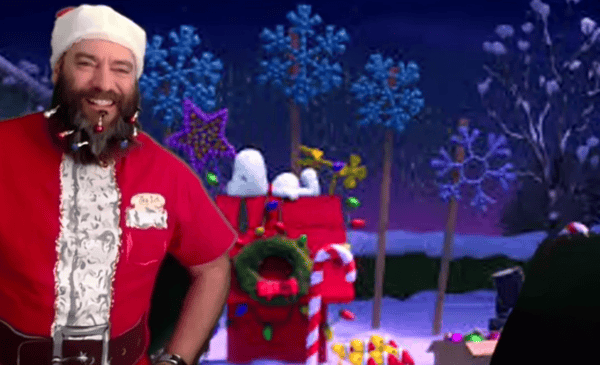 december 8 - 11 | ihi national forum on quality improvement in health care | orlando, fl

Pulsara CMO, Kris Kaull, and Client Services Specialist, Anne Montera, will be happy to take a break from their cold, wintery, snow laden states for a few days as they head to warm and sunny Orlando for the IHI National Forum. While this is the third consecutive year we've attended the conference, we promise it's not just to get a break from the cold. Quality Improvement is the name and Pulsara is in the game to help health care organizations improve their quality of care.
december 10 - 13 | cardiac arrest survival summit | seattle, WA
This is it, folks! The last conference we'll be attending in 2019 ends on Friday the 13th and keeps our Seattle-based teams in Washington. In an effort to spread Pulsara cheer, Clinical Specialist, Greg Brown, will be joined by Virginia Mason Director, Emergency Department/Observation Unit, Rea Berg, as they present (not to be confused with present) the poster 'Why We Should Be Uniting All The Time Sensitive Emergency Workflows".
Have a conference you'd like Pulsara to exhibit at? Click here to submit an exhibitor request.