Wow! Was 2020 a doozie or what? COVID-19 took a toll on our healthcare system, resources, economy, and the way we do business. We survived rolling epicenters of virus surge on a national scale. Needless to say, it's been a chaotic year.
COVID-19 changed the landscape of acute care. Patient volumes—both into and out of the ED—changed significantly. We saw hospitals that were already overrun admit even more patients they didn't have the space for, just to ensure they were taken care of. As hospitals ran out of beds, out-of-facility treatment at home quickly became a necessity. Coordinating care inside a facility is difficult enough—much less at home. However, most organizations had no choice, as it became safer to treat patients with less severe COVID cases at home. As a result, it's become more important than ever to find an effective way to check on patients from their homes.
Overcrowding also meant that readmissions quickly became complicated. COVID patients tend to need longer hospital stays, meaning that at peak times, hospitals were running out of beds quicker than they could get them open. With space short and beds dwindling, every admission took on greater urgency. It became important to save bed space for those who needed them. In addition to keeping less serious cases at home, minimizing readmissions has become the name of the game.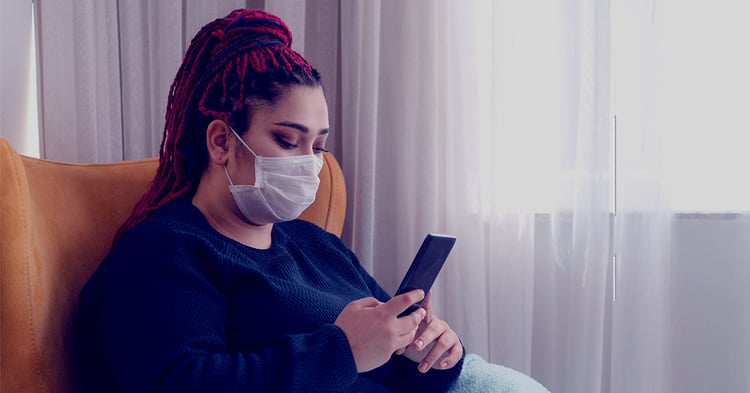 Focusing on post-discharge care will help prevent readmissions.
As we continue to handle the fallout from the COVID-19 pandemic, preventing readmissions will continue to be a major need.
What's the best way to help prevent readmissions? Continue checking up on patients after they've been discharged. Coordinating post-discharge care before patients leave the hospital will help set them up for success once they arrive at home, providing them with the resources they need to have the best chance at a successful recovery. Minimizing the risk factors that could send them back to the hospital will help keep readmission rates down and provide patients with the best possible quality of care.
Continuing to monitor patients is also important. By regularly checking in with patients, you increase your chances of catching complications early and getting them the care they need before they end up back in the ED. And because early indicators show that those who contracted COVID-19 could have lasting—and possibly irreversible—effects, continued monitoring will be an essential part of patient care for a long time.
To make this happen, we are going to need flexible, workable systems for keeping an eye on patients after they go home. Hospitals and EMS agencies will need to collaborate in order to make this happen, and will need to have a strong inter-organizational communication system in place that will help facilitate follow-up care.
Here are three solutions—from programs to communication and monitoring systems—you can implement with your facility or EMS agency to help prevent readmissions and support post-discharge care.
1. Pulsara.
In order to best serve your patients and make sure that no important signs are missed, it will be crucial to have your entire team on the same page. Pulsara is a healthcare communication platform that connects everybody on the care team, from patient to field provider to specialist to primary care physician (PCP). No matter where each provider is located physically, the digital platform enables you to communicate like you're in the same room. Field providers can connect with PCP's and other providers on a streamlined, HIPAA compliant, and transparent team communication platform.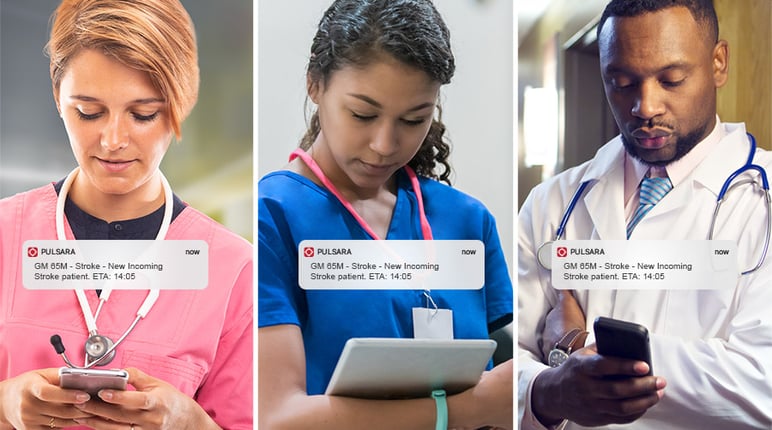 Before a patient is discharged, Pulsara can help you coordinate follow-up care in advance. You can view all the relevant information within the patient's channel, and coordinate with all the members of the care team who will be involved in following up. Each care team member can connect with other team members before the patient goes home, anticipate factors that might lead to readmission, and can set up continued care for the patient after discharge.
2. Pulsara PATIENT.
Pulsara can also help hospital staff keep tabs on patients after they've gone home through Pulsara PATIENT. This time last year, Team Pulsara was hard at work on a new version of the app that allows doctors to easily connect with patients via live video. When a physician is ready to see a patient, they simply send the patient a link to a secure live video consultation in Pulsara PATIENT. Hospital staff in Colorado Springs have been using this capability to schedule follow-up appointments with patients. It has already proven to be a game changer for them, and will continue to be a valuable tool for effective patient care.
3. Mobile Integrated Health (MIH) and Community Paramedicine (CP) programs.
Mobile Integrated Health and community paramedicine programs expand the role of EMS from simply transporting patients to helping monitor patients after they've gone home. Community paramedics have a much broader role in the health of their communities, collaborating with multiple organizations to help find the best care solution for each individual patient. They can help ease the patient back into home life by making sure they are set up with all the resources they need and have the information at their disposal to have the best possible shot at a safe recovery. Pulsara gives MIH and CP groups the ability to collaborate with hospital discharge planners (case management) to ensure post-discharge care and readmission prevention measures are put in place BEFORE the patient leaves the hospital.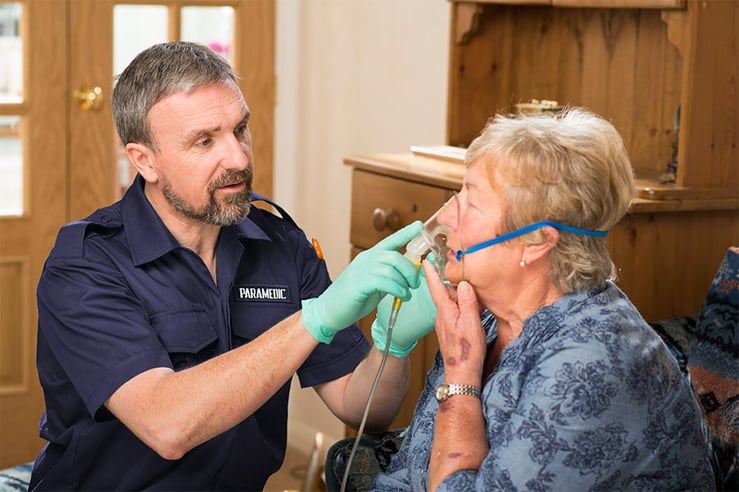 Telehealth has made great strides this year, and the recent advances in communication will move us into the future of healthcare. It's time to streamline communication between providers and improve the lives of both patients and caregivers. Post-discharge care won't just help cut down on readmissions; it'll help us provide better care for our patients and improve their quality of life.
After all, it's about people.
Want to know what Pulsara and a strong community paramedicine program look like in action? Check out 911-Initiated Telemedicine: How Clinicial Leaders Are Using Mobile Technology.