As EMS agencies all over the country have struggled to handle COVID-19, many are searching for answers. How do we prepare for possible future waves of COVID-19? Outdated technology cannot keep up with the variety of new challenges. Is there a way to streamline communication and use mobile technology to solve problems and still deliver high-quality patient care? Could such a solution be flexible and scalable, able to handle any situation—even a pandemic?
When COVID-19 hit, Austin-Travis County EMS, serving the Austin, Texas area, had the tools at their disposal to build an efficient system to help mitigate the crisis. They embraced mobile technology in an effort to improve communication, minimize the risk of exposure to healthcare providers, and continue to provide patients with the smartest and most effective quality of care.
Earlier this year, Commander Chris Lester participated in a JEMS webcast: How EMS Leaders Are Using Mobile Technology to Manage the COVID-19 Crisis and Beyond, to share how Austin-Travis County EMS responded to COVID-19, and how they used Pulsara to improve communication and promote the safety of their teams.


Austin-Travis County
Chris Lester is the Commander of Homeland Security and Emergency Management for Austin-Travis County EMS. Chris is a nationally registered paramedic, and has been involved in EMS for the past 17 years. He is currently a commander with Austin-Travis County EMS, and is assigned to a field operations district that is over Homeland Security and Emergency Management.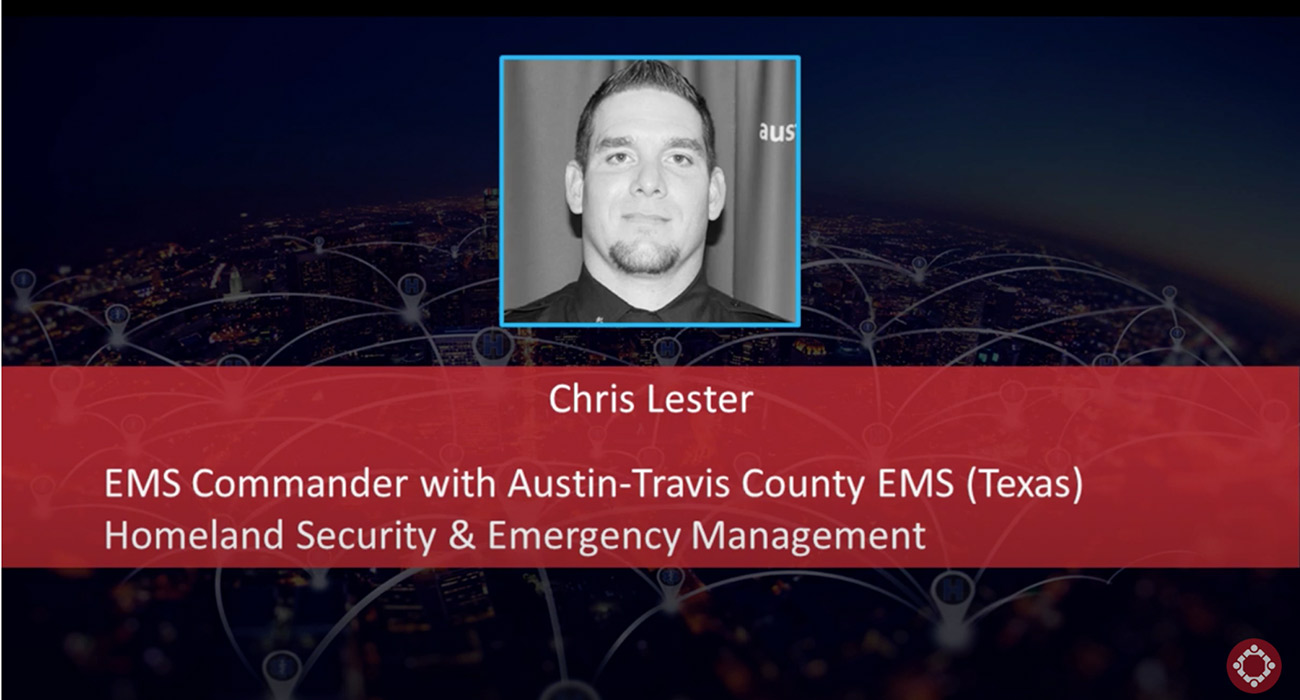 Austin-Travis County EMS is located in central Texas. As the City of Austin's third public safety agency, they have a response area of about 1039 square miles and serve a population of around 2.2 million. Austin-Travis County EMS runs about 139,000 calls annually, which they manage with 43 on-duty ambulances, 90 peak load units, and six district commanders.

Managing Call Volume with the COVID Clinical Consult Line
Even in a pandemic, every patient case is unique. Some will need rapid transportation to the hospital, while others will be best served by self-isolating at home. The challenge lies in determining which is which.
In order to make the best treatment decision for each patient, Austin-Travis County EMS started the COVID Clinical Consult Line (also known as CCCL or 3CL). The CCCL consists of a group of field providers who are assigned to the medical operations center and Austin Public Health.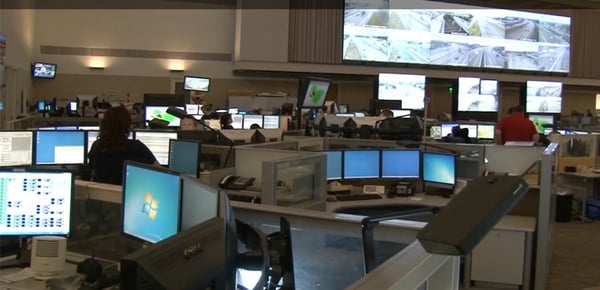 In an effort to triage effectively and keep COVID patients with mild symptoms at home doing self-care, CCCL providers are authorized to initiate non-transports. CCCL providers can then give those patients other avenues of medical evaluation and treatment, such as telemedicine, their primary care provider, or walk-in clinics. As a result, Austin-Travis County EMS has been able to keep the exposure risk for their providers down to a minimum, helping reduce the chances of spreading the infection.
CCCL providers were initially stationed at Austin Public Health in a conference room, but Austin-Travis County EMS quickly saw that that location was not going to be able to manage the overwhelming number of COVID-19-related calls. Instead, they moved down to the communication center, where call takers dispatch 911 calls. That way, they are able to use the same technology as dispatchers, as well as extra computer resources for risk stratification of public safety personnel exposed to COVID-19.
Using these protocols, Austin-Travis County EMS has been able to reduce the amount of ambulances sent to COVID-19 calls by roughly 30%. The patients that fall in this 30% are assisted with telemedicine options, walk-in clinics, and information on how to get tested.


Protecting Patients and Providers with Pulsara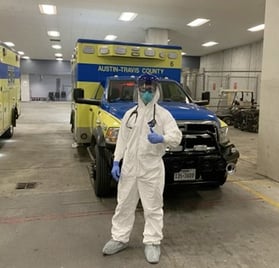 Effective communication is a challenge under normal circumstances—let alone in the midst of a pandemic. It's difficult to maintain social distancing when you're on the front lines of caring for those infected. And with the constraints of PPE, the wide gray area for transport decisions, and all the factors that must be taken into consideration to minimize exposure risks, it can complicate even the simplest ways of getting a message to the right person at the right time. At the start of the pandemic, Austin-Travis County EMS chose to adapt the communication solution they were already using for time-sensitive emergencies: Pulsara.
Pulsara is a scalable mobile-first telehealth communication platform that connects teams across organizations. With Pulsara, clinicians can create a dedicated communication channel for each patient, where they can share information about the patient's condition with every member of the care team. "Since we started using Pulsara, it's shown to be very valuable to us regarding providing information to responding crews before they arrive, their routine care, and also transport," said Commander Lester. "It also allows us to pass this information on to the hospitals, so they can pre-register the patient and also decide who needs to be there upon arrival based on the information provided to them in the app."
Since COVID-19 hit, Austin-Travis County EMS has been using the patient-facing version of the Pulsara app to help determine and initiate paramedic-initiated non-transports. With Pulsara Patient, first responders can invite the patient to a live video chat, allowing them to see the patient's situation firsthand and make decisions based on a visual of the patient's present condition. As a result, Austin-Travis County EMS has been able to retrieve more information than they could get over the phone in an audio-only conversation. The additional information gathered via video can be critical in situations where COVID is only one of the health concerns a patient is dealing with. "It's come in handy a few times with some of our crews [treating] COVID patients that have multiple other issues going on as well," said Commander Lester.
Austin-Travis County EMS crews have also been using Pulsara to communicate between providers. When first responders need a physician's opinion on the best treatment option, they are able to request a video call with one of the on-call medical directors. Once on the call, the medical director can not only talk face-to-face with the paramedics, but also see the scene and the patient's condition for themselves. This allows them to give the best possible input on the most appropriate care for that patient, at that time.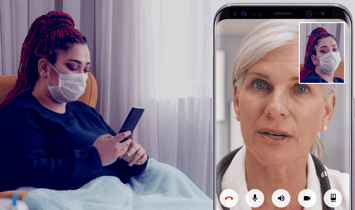 Given the success of these practices so far, Austin-Travis County is looking to expand use of Pulsara to one of their isolation facilities. These facilities are available for patients under investigation (PUIs) who, for a variety of reasons, do not have the space needed to self-isolate at home. Through Pulsara Patient, Austin-Travis County EMS is able to check on each patient in the isolation facility. The providers taking care of patients on-site are able to video chat with patients for routine care such as temperature checks, instead of going through the process of donning and doffing PPE. Pulsara also gives providers a way to log each patient's information in an individual profile, with symptoms, vital signs, photos, and all pertinent information. If the patient's condition worsens and they need to be transported to the hospital, all the information can be immediately sent to the receiving hospital, allowing them to see everything that has gone on with the patient since they entered the isolation facility.

Signing up for Testing Online
Austin-Travis County knew that with such a large population, testing was going to be an issue from several standpoints: public safety, critical infrastructure, and the public. In order to set up a workable system to handle the push for testing, the city of Austin came up with an open enrollment form, accessible to the general public online. "This link has gone through several changes, but the goal has always remained the same: to provide a quick way for people to get enrolled for drive-through testing for COVID," said Commander Lester. The link gathers demographic data as to which populations are utilizing the enrollment form, what symptoms they are currently experiencing, and whether there are public safety critical infrastructure.

Community Paramedicine and Hopes for the Future
Through the COVID-19 crisis, many EMS agencies are seeing their roles shift and grow, which segues naturally into community paramedicine. Austin-Travis County already boasts a robust community health paramedicine program, which is continuing to grow and expand in resources and reach every year. "They do quite a few things with the homeless community, as well as psychiatric patients, frequent callers, and folks that just don't know how to get the information they need and might not know how to get in contact with the right resources," said Commander Lester. "We have a pretty robust program already and they've been doing a great job of doing mobile integrated healthcare and working on getting folks to the right resource that they need—because a lot of times, that's not an emergency room, and they don't need an ambulance." Having that framework already in place has helped as they attempt to connect each patient with the right resources during the COVID crisis.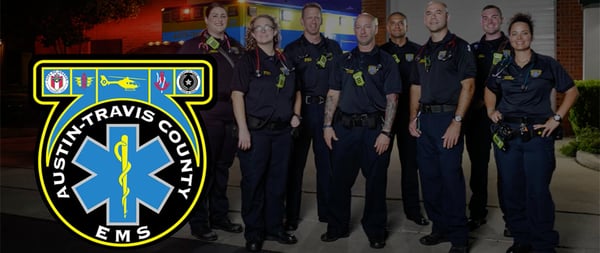 Looking toward the future, Austin-Travis County EMS hopes to expand their use of Pulsara into their community paramedicine program, in addition to the workflows they have in place for COVID-19 and time-sensitive emergencies. "I think that some of the benefits that come with Pulsara could really benefit our CHP program as well. That's something we're looking into going forward. [We want to use] that as well as for STEMI, strokes, and things like that in the future."
Thanks to mobile technology, Austin-Travis County EMS was able to effectively and efficiently respond to the communication challenges presented by COVID-19. Improving communication helped them minimize the risk of exposure, protecting both clinicians and patients. Austin-Travis County EMS's successful, coordinated response to COVID-19 demonstrates that mobile technology and telehealth are quickly becoming the new standard of quality care.
The Colorado Springs Fire Department is leveraging Pulsara to improve communication and see COVID-19 patients before ever arriving on the scene. Learn more here.