END OF SUMMER 2020 RECAP
The end of summer for Pulsara was filled with two months of virtual events, client successes, eBook releases, and so much more. Check out how our teams spent the remaining days of summer: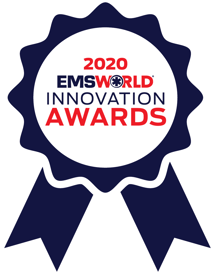 We worked alongside the team at EMS1 to:

Sponsor the 2020 EMS Trend Report, which dove into the responses from over 3,000 EMS providers, managers, and leaders about the challenges impacting the sustainability of the future of the EMS industry.
And publish the eBook 10 Things You Need to Know to Save Lives, which details what EMS providers need to know about patient handovers,

extracorporeal membrane oxygenation (ECMO), hypovolemic shock, and other major care topics relevant to EMS providers this year.

We got to work alongside a couple of our clients to release a case study and webinar published on JEMS: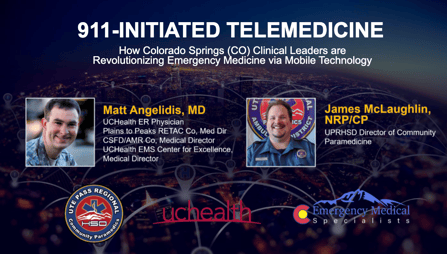 Straight outta Colorado, Dr. Matthew Angelidis, Board Certified Emergency Physician for UCHealth at Memorial Central, and James McLaughlin, Director of Community Paramedicine at Ute Pass Regional Health Service District, virtually got together to outline their modernized management system. They shared case studies and key takeaways to improve patient care, upgrade team communication, reduce cost of care, and increase EMS agency and hospital revenue.

Dr. Mark Plaster, Founder and Executive Editor of Emergency Physician's Monthly, interviewed Pulsara Founder and CEO, Dr. James Woodson, and Pulsara's Program Director of Strategic Initiatives, Anna Larson, about Pulsara's funding initiative and our role in helping emergency care teams improve patient care by uniting them on a single patient channel.
And, to close out September on a high note, we announced that St. Dominic Hospital in Mississippi became the 5th hospital in the world to integrate two leading healthcare technologies, delivering world class care that patients and families can trust!
Whew! Now that we've covered all of the exciting happenings that wrapped up the summer season, let's look ahead to the season of ghosts, ghouls, and lots of yummy food (be that candy or otherwise)!
---
Autumn 2020
We're kicking off October with a jam-packed session! Pulsara's Vice President of Commercial Operations, Brittany Means, will be joined by a couple special guests to detail how one health system optimized daily operations, improved quality of care, generated revenue, and — inadvertently — created a robust telehealth network that can easily be scaled to manage the COVID-19 pandemic.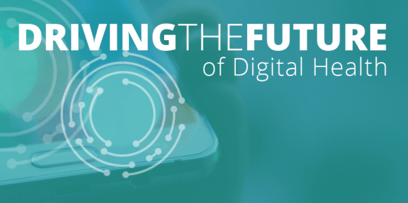 Unlike the annual bird migrations during autumn, we'll be heading north for this virtual conference based in Canada that will unite communities within both traditional and emerging segments of health and healthcare in the Great White North.


Pulsara is proud to sponsor the virtual ACP 2020 International Conference in Australia! Attendees will hear from leaders and experts in paramedicine and will get to watch a special keynote from Commissioner Shane Fitzsimmons, who led the NSW Rural Fire Service through the devastating bushfires that hit Australia earlier this year (yes, that was this year!).


You read that right! The Australasian Digital Health Institute Summit will span 15 days across 4 cities in Australia. Not only are we a virtual conference supporter, we'll also present one of our recent case studies in a 15-minute on-demand session.


We'll close out November (and our fall virtual trade show season) with the Australasian College for Emergency Medicine's Annual Scientific Meeting (say that 5 times fast!). With a virtual booth at the meeting, we'll be looking forward to showing emergency medicine teams how we can help attendees "redesign their acute health system".
Have a conference you'd like Pulsara to (virtually) exhibit at? Click here to submit an exhibitor request.