JACKSON, Miss., Sept. 30, 2020 — Healthcare entities across the state have experienced declines in patient numbers during the COVID-19 pandemic, with many patients delaying or avoiding life-saving treatment for serious conditions such as stroke or heart attack over fears of the virus.
While emergency medical conditions have not stopped during the pandemic, St. Dominic's Comprehensive Stroke Center saw a 30% decrease in the number of patients during April 2020 as compared to April 2019.
Wendy Barrilleaux, St. Dominic's Neuroscience Service Line Administrator, said the hospital used this time to further enhance stroke care for patients. In April, St. Dominic Hospital became the fifth hospital in the world to integrate two leading healthcare technologies, Pulsara and RapidAI, resulting in faster, more efficient stroke care.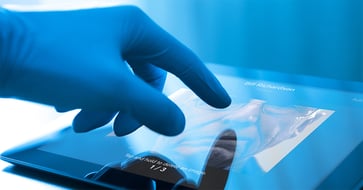 "We are always working on ways to provide a safer environment for our patients while improving our efficiency," Barrilleaux said. "The integration of these two technologies will directly improve patient outcomes, which is our ultimate goal here at St. Dominic's."
With the Pulsara and RapidAI integration, clinicians can now receive the results of their patients' scans right on the Pulsara app, in the same patient channel where they are already communicating with other care team members.
"Having this critical information available to us faster is an invaluable benefit, not only to those of us working hard to treat the patients, but to the patients themselves," said Dr. Scott McPherson, Medical Director of the St. Dominic's Comprehensive Stroke Center Program. "Faster access to information means faster treatment, which can ultimately make a life-saving difference. We're proud to be among the first hospitals in the world to bring the benefits of these leading technologies to our stroke patients."
Dr. McPherson said today's high-tech tools allow St. Dominic's stroke team to deliver world class care that patients and their families can trust. "If there's an innovation that can save our patients even more time and improve their chances of a full recovery, St. Dominic's is committed to adopting it," he said.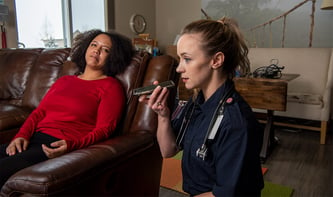 Pulsara is a secure cell phone application allowing all members of a patient's care team to communicate in real time using live video, audio, images, instant messaging, and more. The addition of the RapidAI software allows quick processing of critical stroke imaging information — reducing the data processing time of those images from 20 minutes down to just 5. RapidAI also gives clinicians enhanced analysis of brain scans to provide deeper insight into a stroke patient's condition.
St. Dominic's was the first hospital in Mississippi to receive The Joint Commission's Gold Seal of Approval® and the American Heart Association/American Stroke Association's Heart-Check mark for Advanced Certification for Comprehensive Stroke Centers (CSC). CSC is the highest level of certification for hospitals with specific abilities to receive and treat the most complex stroke cases.

About St. Dominic's
St. Dominic Health Services is sponsored by the Franciscan Missionaries of Our Lady and is a part of the Franciscan Missionaries of Our Lady Health System. St. Dominic's is more than just a hospital, it is a family of services focused on fulfilling a mission of Christian healing to those in need. St. Dominic Health Services, Inc. is the parent company for a large group of subsidiary organizations and programs dedicated to the same mission. These include St. Dominic Hospital, the Community Health Services Clinic, St. Dominic Medical Associates (physician network), New Directions for Over 55, MEA Clinics, The Club at St. Dominic's, the School Nurse Program, St. Dominic's Foundation, St. Catherine's Village and Care-A-Van.
St. Dominic Hospital is a 571-bed tertiary care hospital located in Jackson, Mississippi serving all of central Mississippi and employs approximately 3,000 employees inclusive of nurses, physicians and skilled caregivers. The medical staff of nearly 500 leading physicians and specialists makes St. Dominic's one of the most comprehensive hospitals in Mississippi. Over more than seven decades, St. Dominic's has remained true to its vision. We are St. Dominic's – a Christian community called to extend the healing ministry of Jesus Christ to God's people, especially those most in need.

About Pulsara
Pulsara is a mobile-first telehealth and communication platform that connects teams across organizations. What makes Pulsara unique is its ability to enable dynamic networked communications for any illness or injury. With Pulsara, clinicians can add a new organization, team, or specialist to any patient event, dynamically building a care team even as the patient condition and location are constantly evolving.
Simply CREATE a dedicated patient channel. BUILD the team. And, COMMUNICATE using audio, live video, instant messaging, data, images, and key benchmarks. Studies report an average decreased treatment time of approximately 30% when using Pulsara. Pulsara is the evidence-based standard of care. For more information, visit https://www.pulsara.com/.
###
Press Contact:
Hannah Ostrem
Director of Marketing, Pulsara
Hannah.Ostrem@pulsara.com
(877) 903-5642
This press release was originally published on September 24 by St. Dominic Health Services.