2020 was a year of pivots.
Movies being released on streaming services and Netflix rather than in theaters. Peloton and home virtual gym sales through the roof. Zoom & Microsoft Teams replacing the office board room. All of these are shining examples of our ability to use technology to adapt during the perilous times of COVID-19. With our need to remain connected while isolated, we saw everything from your cousin's baby shower to your favorite artist's concert taking place online.
So what was the answer that Pulsara, a company already based in healthcare communication and connection, had for the sudden need for flexibility that the global pandemic demanded?
Enter: Pulsara PATIENT.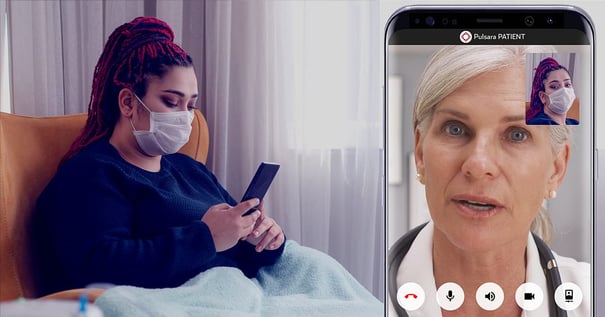 Born out of the need to connect providers to their isolated patients during the worst of the pandemic and to help preserve limited PPE, Pulsara PATIENT answered the call of the needs of healthcare, quite literally. And during a global pandemic, the advantages of being able to connect patients with their clinical team were plentiful.
A Seattle-area hospital found assistance in preserving supplies by using Pulsara PATIENT to connect clinical providers to their patients, without having to don PPE to check on them. They were also able to conduct post-discharge follow-up visits safely and effectively through their mobile devices. From providing the ability for patients to be monitored from home during a bed shortage, to protecting the health of our front line workers by offering video consults, Pulsara PATIENT proved to be an indispensable tool during the fight against COVID-19.
Though Pulsara PATIENT was designed in response to COVID, its benefits certainly won't be limited to the pandemic. On the contrary, hospitals and EMS agencies nationwide took notice of the leading clinical communication platform and have already found creative ways to solve their specific needs with it.
Singing River Health System in Mississippi started using Pulsara PATIENT to allow immunocompromised cancer patients to be evaluated safely during treatment and to have regular appointments from the comfort of their homes.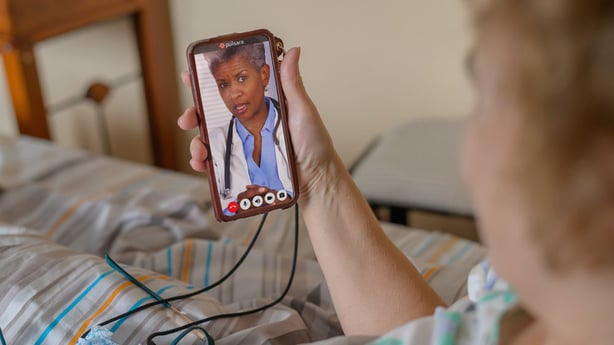 Community paramedicine providers near Colorado Springs have been aided by the ability to follow up with high-risk individuals who have refused transport, as well as other AMA patients. A large local hospital also partnered with a well-known children's summer camp in rural Colorado to give parents the ability to join their child's clinical evaluation with their physician via live video. One can only imagine the peace of mind this would give a parent who is across the country from their sick or injured child.
Behavioral health departments have also found assurance by closely monitoring their high-risk and historically non-compliant patient population.
With the growing need for telemedicine, the thoughtful and out-of-the-box uses for Pulsara PATIENT continue to rise.
If the creative uses of Pulsara PATIENT weren't impressive enough, the possibilities for it to help improve classic healthcare problems are certainly evident. Every hospital knows the daunting task of trying to lower readmission rates—especially from the "frequent flyer" crowd, such as patients with congestive heart failure and diabetes. Standard follow-up visits for post-surgical patients and people who have undergone cardiac and stroke-related procedures can easily now be conducted from home, eliminating any discomfort, medical risk, or need for transport. As a former cardiac nurse, I can't express how helpful Pulsara PATIENT could be for groin management-related complaints in post-cath patients. Simply the effect that telemedicine can have on the elderly alone is a reason to celebrate; this population commonly suffers from mobility issues, and Pulsara PATIENT could partially eliminate their need to travel before they can receive care.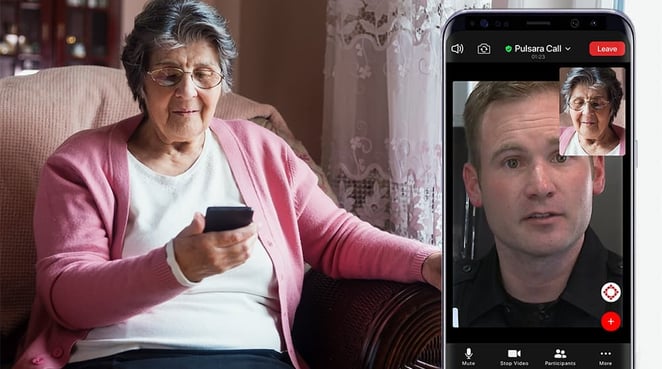 Whether it's providing additional protection during a pandemic, helping comfort patients who need it most, cutting costs by lowering readmissions, or simply being a cool, revolutionary new tool in medicine, Pulsara PATIENT is creating solutions for a multitude of problems. While it undoubtedly will continue to evolve as we all ride the post-pandemic wave of technological advancement, one thing about the platform will remain true to Pulsara's ultimate mission: streamlining communication while increasing the quality of patient care.

Want to find out how Pulsara PATIENT can help you find new ways to care for your patients? Learn more here.