To celebrate the 200th birthday of Florence Nightingale, the founder of modern nursing, the World Health Organization (WHO) proclaimed 2020 as the Year of the Nurse and Midwife.
And what a year it's been. This year, the COVID-19 pandemic swept across the globe. Nurses everywhere have spent 2020 working through exhaustion, the daily risk of being exposed to the virus, and the stress of risking their family's safety as well as their own. According to a new study conducted in the UK, nurses are experiencing high levels of burnout and depression, and 28% of NHS nurses are quitting within three years—a 50% increase since 2013.
COVID-19 is the most obvious suspect behind the increase. Nurses are working long hours, stretching themselves to the point of exhaustion, and constantly face a number of difficult workplace stressors. According to HealthEuropa, the challenges nurses face on a daily basis include "impossible workloads, the fear of exposure to COVID-19, and risking their own health and that of their families. Lack of childcare has also been a problem for nurses, along with financial pressures, long shifts with little to eat or drink, personal protective equipment shortages, and deaths of patients and colleagues." To make matters worse, at the beginning of the pandemic there were reports that nurses—especially nurses from ethnic minorities—faced bullying and harassment from members of the public for taking care of COVID patients. In the UK, nurses are at a significantly higher risk of suicide than other professions. In 2019, an alarming study showed that UK nurses are at a 23% higher risk of suicide than the national average.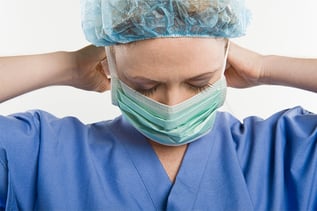 Experts believe that while the pandemic is certainly exacerbating the stress, there are several ways in which it is exposing issues that have been occurring for a long time. Difficult working conditions, excessive workload, inequalities, and burnout were problems that nurses faced long before the start of the pandemic. A recent report by the Society of Occupational Medicine—conducted before the onset of COVID-19—showed that nurses were already experiencing excessive work stress and poor mental health as a result.

In the UK, NHS nurses work 12-hour shifts. Access to food and drink is often limited during shifts, and nurses are expected to endure high levels of stress without relief. Nurses say that there's a prevalent attitude of, "if you can't stand the heat, get out of the kitchen." As one nurse put it: "The culture is that you suck it up and don't have a break, or you're made to feel like you can't hack it. There's a sense that you will just do whatever is asked of you because the patient needs that support."



During the pandemic, many NHS trusts provided nurses with free food, drinks, and rest hubs where staff could seek support. Unfortunately, some of those initiatives have recently been discontinued. With growing numbers of NHS nurses quitting within three years, there are calls for reform of the typical 12-hour shift, asking for it to be shortened to 8 hours, or for breaks and a place to nap to be provided.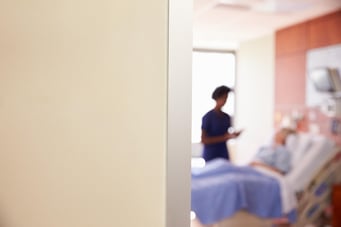 Evidence shows that the quality of patient care greatly diminishes when nurses are tired, overworked, stressed, or asked to follow a course of action that causes them moral distress. Nurses need time and resources to recover from the stressors they encounter on the job.
"The current situation is not sustainable," the King's Fund's Director of Leadership and Organisational Development, Suzie Bailey, said. "An urgent review is needed to investigate alternative shift patterns and look at mitigating the impact of 12-hour shifts on staff wellbeing, care quality and safety."
Jon Skewes, the Royal College of Midwives' executive director for external relations, recently stated: "We cannot expect stressed, exhausted and demoralised staff to continue delivering high levels of care. We need to give them the resources and support they need to do their jobs. This means dramatically improving their working conditions and paying them a fair wage for their incredible work."
Nurses around the world have made many sacrifices this year to be there for others in their hour of need. That's why Marvel Comics and Allegheny Health Network decided to tell their story. Check it out in Real Life Superheroes: Nurses Get Their Own Marvel Comic Book!