8 min read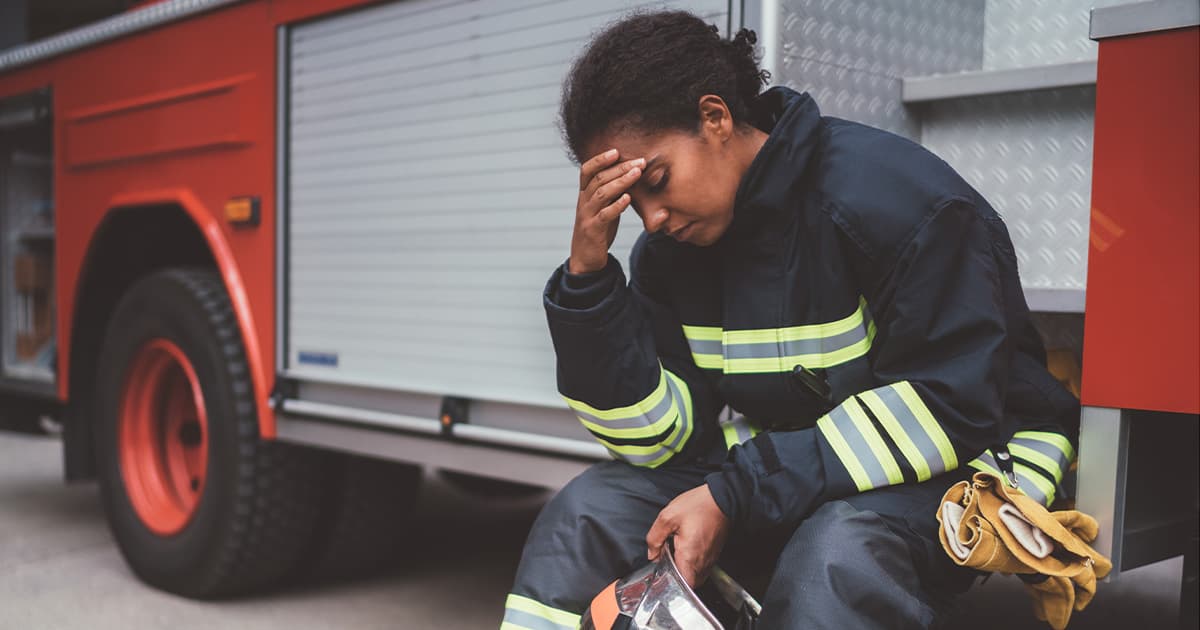 EDITOR'S NOTE: This article originally appeared on FireRescue1.com. Special thanks to our guest author, Linda F. Willing, for FireRescue1 BrandFocus.
__
It's a stressful job, so you need to know how to check in and take care of yourself
Firefighting is a stressful occupation. Working in unpredictable and hazardous environments takes a physical toll. Difficult calls, variable duty schedules, working in close proximity with others who may or may not be personally compatible – all of these things contribute to stress that, if not well managed, can lead to significant issues for both physical and mental health.
In recent years, fire departments have done much better in emphasizing physical health and safety, through such things as improved protocols for use and care of PPE, the mandatory use of seatbelts and requirements for rehab during prolonged incidents. Many fire departments now have regular health screenings for all members and maintain records on long-term health risks like job-related cancers.
Attention to firefighter mental health has lagged behind more obvious physical hazards. According to a 2017 study, more firefighters die from suicide each year than in the line of duty. Firefighters are at increased risk of depression, anxiety, stress and other mental health-related problems that may be either chronic or acute. While organizational support in these areas would be optimal, individual firefighters can also take steps to care for their own mental health.
Here are 10 simple things you can do to support and enhance mental wellness for yourself and your fellow firefighters.