The COVID-19 pandemic has impacted the world in innumerable ways, but it's growing increasingly apparent that it's contributed to a worldwide crisis of another kind: mental health.
The need for mental health resources in the UK is on a sharp incline. Dr Adrian James, the president of the Royal College of Psychiatrists, recently stated that the pandemic has posed a great threat to mental health, and threatens to undo years of progress without a new injection of funds into the system.
While mental health has been a growing need for a number of years, the demand has increased exponentially since the start of the COVID-19 pandemic. In June of 2021, a record 1.5 million people across the UK received mental health treatment from the National Health Service (NHS). According to Dr James, many more desperately need that treatment. After a year of lockdowns, an estimated 1.6 million more people have come forward looking for help, and are waiting for treatment.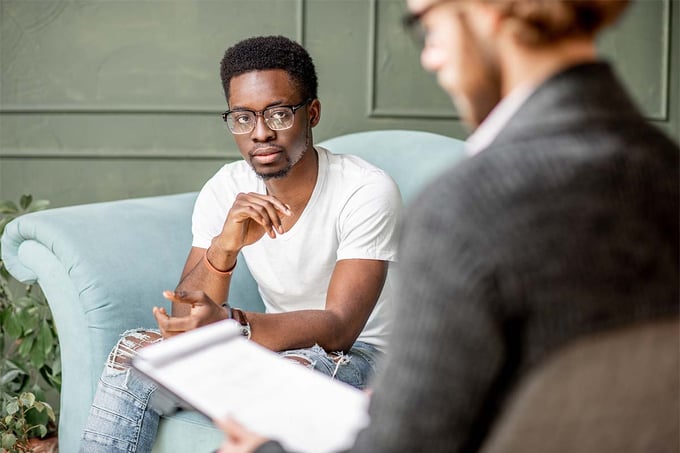 The crisis isn't only impacting adults. Children and young adults have also seen a sharp increase in the need for specialized mental health care—and an equally large increase in the amount of time they have to wait to get it. A recent survey showed that 49% of children in the UK seeking mental health services waited four or more weeks to be seen by a specialist. Of those, 20% waited more than twelve weeks.
Child and Adolescent Mental Health Services (CAMHS) is the sector of the NHS that provides specialist care for children and young adults in the UK. They employ teams of psychologists, psychiatrists, nurses, and social workers to support children with conditions ranging from anxiety and depression to schizophrenia. Between 2020 and 2021, CAMHS saw 420,000 children and young people. However, they estimate that 1.5 million children and young adults in the UK under the age of 18 could have a mental health disorder.
Emma Thomas, the CEO of YoungMinds, said that young people are facing agonising waits for care. "We have seen a big rise in referrals to mental health services and, as this data shows, it's clear they have been struggling to cope. The pandemic has had a huge impact on young people's mental health, exacerbating existing pressures and creating new ones," she said. "The young people we work with have told us that they have struggled with isolation, loneliness, and concerns about the future, whilst those that experienced trauma during the lockdowns, or were already experiencing inequalities, are likely to be disproportionately affected."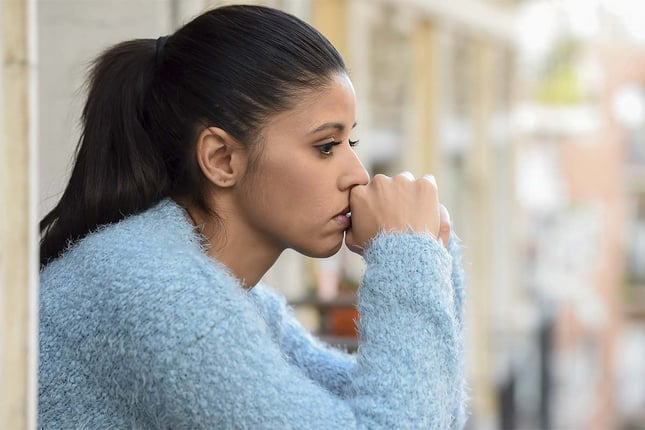 Michelle Catterson, head teacher at Moon Hall School in Surrey, expressed difficulty with the decision to refer students for care when she knows they'll have to wait a long time for it. "Services are completely overwhelmed as things stand currently," she said. "When I have parents that are in a really desperate situation, I'm often reluctant to refer them because I know the length of time that they'll have to wait, and sometimes there just isn't that opportunity to wait. You need that support right there, right then, to try and help the child and the family."
The demand for treatment is more than what the NHS's current resources can keep up with.
According to Sajid Javid, Secretary of State for Health and Social Care of the United Kingdom, the UK will have to deal with a "social backlog in mental health and public health," as well as ballooning NHS waiting lists after the pandemic. Many people experienced loneliness and isolation during the pandemic, said Javid, while the number of people waiting for routine mental health treatment has soared.
Another recent report warned that a generation of children will face years of emotional trauma and mental health problems due to the pandemic. Children from poorer backgrounds are at even greater risk.
The NHS has vowed to devote funding to help meet the need. In July of 2021, NHS England announced that it will invest £2.3 billion a year to "expand and transform services in England, which will help 2 million more people to access mental health services by 2023/24." They are also looking to support an additional 345,000 children and young people by 2023, on top of the 420,000 who are currently receiving care.
On their blog, the NHS recently provided an article on Advice for Parents, Guardians, and Carers on How to Support a Child or Young Person if You're Concerned About Their Mental Health, authored by Dr Prathiba Chitsabesan. For the latest NHS news on mental health resources, visit their news page for mental health.
Community paramedicine programs are helping patients quickly access mental health resources and avoid the A&E. For more information, check out 10 Things Emergency Services Providers Need to Know About Responding to Mental Health Calls.