This is part 5 of our blog series on the Top 5 Challenges in Rural Healthcare. Check out the other posts in this series here.
Rural healthcare has many strengths. With more continuity of care and personal relationships built between doctors and patients, rural clinicians have unique insight into the lives of their patients, helping them make the best possible treatment decisions for their patients.
Recently, prominent rural healthcare authorities in Georgia and Colorado Springs sat down for exclusive interviews with Pulsara to weigh in on some of the challenges that rural clinicians are currently facing, the strengths of rural healthcare, and some of the innovative solutions they believe can help.
In this 5-part blog series, we've explored each of the top 5 challenges that rural healthcare currently faces, and how new technology could be key to solving some of them.
Today, we'll discuss the fifth (and final) major challenge: Leveraging strengths.
5. Rural health has many strengths. Its next challenge is to identify and leverage them.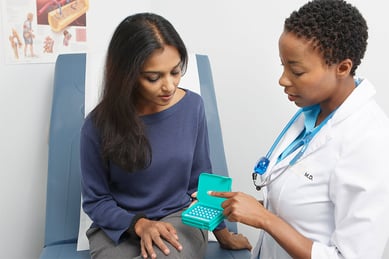 Rural health may lack some of the advantages of urban healthcare, such as ease of access or better funding. However, there are a great many things that rural health does really well—often, better than urban healthcare.
That's why, according to Dr. Jean Sumner, Dean of the School of Medicine at Mercer University, rural healthcare doesn't need to look like a miniature version of urban care. Instead, rural health needs to tap into its own strengths and leverage them. "I really, honestly believe that if you're in a rural community, you have the opportunity to get better healthcare than in the city," she said. "Because we have continuity where others may not."
Urban healthcare tends to be much more compartmentalized, transferring patients from one specialist to another, often without ever having at least one clinician who's been involved in all stages of the case. Tiffany Nelson, Executive Director at Georgia Rural Health Innovation Center, explained the shift. "Healthcare changed from the days when your primary care doctor would admit you to a hospital, and that primary care doctor would come and round on you in the morning and the evening. They were the central person who standardized your care, knew what happened before you went to the hospital, referred you to a specialist, and really was home base for you, for your family, and for everything that happened to you while you were in the hospital. Once you were discharged, they knew what you were prescribed, and followed your case afterward, for whatever period of time that you saw that person. When we changed to the hospitalist model of care, that all changed. There's really no home base anymore. And so, you can't build a relationship."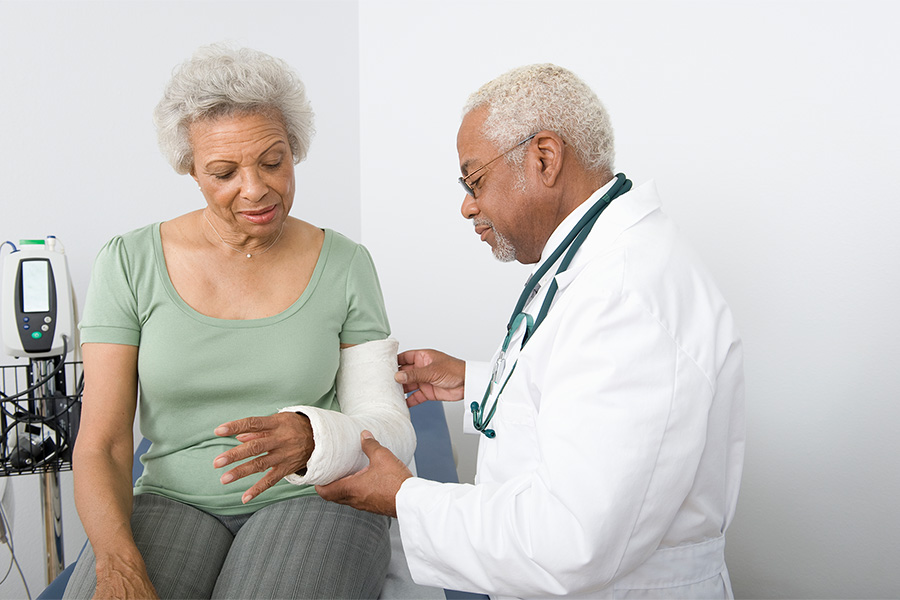 The shift toward compartmentalized care has also occurred in rural health, but rural health still has the ability to lean into personal relationships and continuity of care. According to Dr. Sumner, the context and insight from a patient's past can actually help better position physicians to treat them. "Rural physicians really have a comprehensive look at not only the patient, but also their intergenerational health. You know what their parents had, and their grandparents. You know about their work environment. You know about their social situation. You understand the environment they live in and work in and the resilience they have and the weaknesses they have. You have that ability to have comprehensive care and deep relationships."
Chris Scoggins, Director of Special Projects at Georgia Rural Health Innovation Center, agrees. Moving forward, he believes that it will be important to identify what's already going well and focus on supporting those efforts. "We need to focus on finding our strengths within these communities and having an asset-based community development kind of approach. We're finding the strong areas and working to make them better, given the resources they need. It's kind of been one of those things where we've been so laser-focused on finding that one missing link that's not in the community, that we ignore and neglect all the great things that are already going on."
In spite of the challenges currently facing rural health, rural clinicians believe that new technology holds a great deal of hope for the future.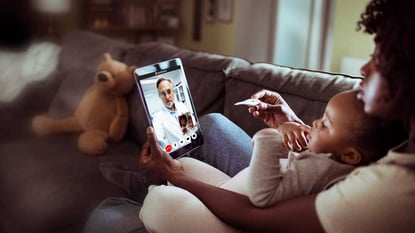 When asked about the future of telehealth, James McLaughlin, the Director of Community Paramedicine at Ute Pass Regional Health Service District in Teller County, Colorado, immediately brought up technology. "As technology becomes increasingly available to rural areas, we're going to be able to leverage that technology to add value to the services and programs we provide—our home program and telehealth program are perfect examples of that. We could never see as many patients or provide that level of service to as many patients as we can today without the ability to leverage technology."
Telehealth has the potential to make the world a little smaller, enabling rural clinicians to get the support they need from physicians in other areas. With improvements in technology and the availability of services that can improve connectivity, telehealth will be much easier to use for connecting patients with fast, personalized care, helping break down barriers to access. Recent changes around telehealth reimbursement regulations mean that clinicians will now be able to bill for telehealth encounters, helping make telehealth a feasible option for providing care.
As long as telehealth fosters communication among the care team and is embedded within the context of the entire health system, Dr. Sumner believes that telehealth will play a significant role in the future of rural health. "As a rural community, we have to figure out what we do well, and then we have to use technology to network with systems that do what they do well, so that we can help back and forth. As long as it's about quality and continuity, I don't think there's any doubt that technology is the pathway forward."
Learn how Pulsara can support you and your rural care teams to stay connected, streamline communication, reduce time-to-treatment, boost efficiency and security, and lower costs.
To explore the other top challenges that rural healthcare currently faces, check out our posts on Access to Care, Finding Funding, Rural Health Regulations, and Creating a Support System.