Country backroads. Limited cell service. A population that is spread across great distances and often doesn't have effective health insurance. For rural healthcare providers, delivering high quality care means facing unique challenges that don't come up in most urban settings.
In the United States, rural healthcare serves one-quarter of the nation's population. Rural healthcare does many things incredibly well, such as personalization and continuity of care. However, rural health has historically faced many challenges, and unfortunately several of these issues have only been exacerbated by the COVID-19 pandemic. Access to care, distance, connectivity, and financial hardship are only a few of the hurdles rural health has had to grapple with.
Recently, prominent rural healthcare authorities in Georgia and Colorado Springs sat down for exclusive interviews with Pulsara to weigh in on some of the challenges that rural clinicians are currently facing, as well as some of the innovative solutions they believe can help.
In this 5-part blog series, we will explore each of the top 5 challenges that rural healthcare currently faces, and how new technology could be key to solving some of them. Today, we'll tackle the first challenge: Access.
1. For rural areas, the number one struggle is accessing quality care in the first place—and not for the reasons you might think.
Access to care is the largest, most complex issue currently facing rural health, for one reason: the sheer number of barriers rural residents face in simply getting care in the first place.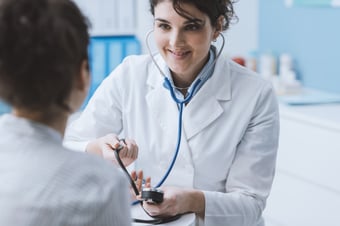 Dr. Jean Sumner, Dean of the School of Medicine at Mercer University in Macon, Georgia, explained the type of care that rural residents should have. "Every community should have quality care, and they should have access to care 24/7. That may be a doctor's office with emergency access that turns into an urgent care after hours and on weekends, and preferably with a strong telehealth connection and ability to transfer to a regional hospital." She then contrasted it with what is often the reality: "Right now, if you have a heart attack in many of our counties, you die. Not because you should, but because the ambulance is out of the county, and they only have one ambulance. Or there's no way to get to a hospital, because with the distance you have to travel on county roads, you could be dead before you get there."
Healthcare services are fewer and farther between in rural areas. Traveling between destinations in rural areas generally takes longer, so where services are available, it can take up quite a bit of time to get to the doctor. Most rural residents have to travel long distances for primary care—and specialized care can be even more of a trek. Rural residents often have to take time off work for doctor's appointments. And where patients in urban areas can use public transportation to get to the doctor, rural patients don't have the same luxury. If they lack dependable transportation, they may not have any other options for getting to the doctor.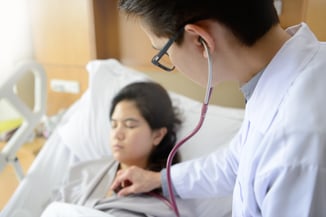 Residents of rural areas are also less likely to have access to quality health insurance. As of 2017, about 12% of America's rural population does not have health insurance coverage. Compared to the urban average of 10%, there is no longer a large gap between the average number of urban and rural residents who are uninsured. However, residents of rural areas are less likely to have insurance that meets their needs, or that they are able to use. Rural populations also tend to belong to an older demographic, meaning that while they need more frequent care, it may not be easy for them to access.
Physicians can also inadvertently widen that gap by not knowing how to communicate well with their patients. Health literacy tends to be lower in rural areas, but that doesn't mean rural residents are ignorant. To help bridge this gap, Dr. Sumner recommends physicians learn how to educate their patients. "Nursing puts a great deal of emphasis on communication and teaching. As physicians and medical educators, we need to do a better job of that," she said. "I spend a lot of time educating my patients about things and empowering them to advocate for themselves so that they could challenge a cardiologist or endocrinologist regarding their healthcare, even if they can't read."
How Telehealth Could Help Improve Access to Care
With the large number of factors that play into determining "access," improving care in rural areas is a complex issue. In order to help manage many of these coinciding factors, telehealth could be a dynamic solution.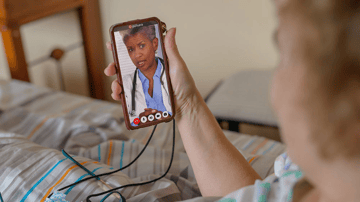 As new technologies expand and cell coverage and connectivity improve, there's no reason patients shouldn't be able to leverage their own devices to gain access to quality care. When asked what percentage of patients could be given access to care via telehealth, Dr. Sumner's answer was firm: nearly 100%. "Everyone has a cellphone," she said. "Patients may have to go sit at the top of a hill and do it. I have to walk past my refrigerator and stand on the back porch, but I can do it."
And as connectivity continues to improve, there are a number of innovative ways to leverage telehealth to provide rural patients with a greater degree of access to care. In Teller County, Colorado, Ute Pass Regional Health Service District is equipping their community paramedics with telehealth capabilities. During calls, their medics have the opportunity to do instantaneous live video consultations with a board-certified emergency medicine physician, who is on call for telehealth.
The cutting-edge telehealth program has only been implemented for a few months, but it's already making a visible difference in their ability to identify patients' needs and provide them with better care. According to EMS Medical Director for the Teller region, Dr. Jeremy DeWall, the program has helped reach patients who would not otherwise have received care at the hospital, especially since the start of COVID-19. "We're seeing this pilot program actually helping that vulnerable population of people who are afraid or unwilling to go to the hospital, and getting them connected with long-term resources, or at least getting them through their acute situation. It's worked very well."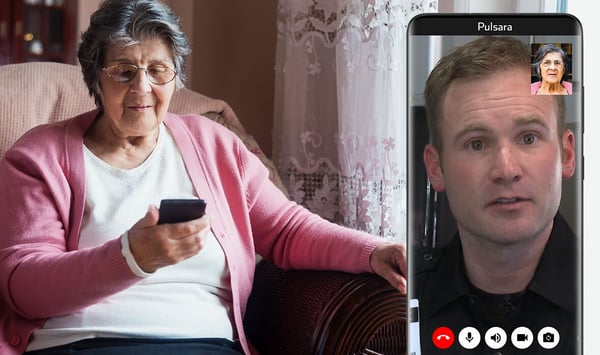 And that's only the beginning of the possibilities. Dr. Sumner brought up Georgia's abnormally high maternal mortality rate, and offered ideas for using telehealth to provide better access to prenatal care in rural areas. "Why not take a junior resident and have him or her out in a particular community, every month, once a month, with an attending physician overseeing them by telehealth? You can do an ultrasound, and you can examine the patient," she said. "It gives the resident experience in a rural area, while the patients in that community don't have to worry about finding a babysitter, losing their job, or finding transportation. Every community is going to be a little different, but you can come up with a model that works."
Access to care will likely continue to be a challenge for rural health, but leveraging mobile technology may reduce the number of hurdles. Telehealth can help make the world a little bit smaller—and for rural communities and clinicians, a little bit more connected.
Ready to learn more about the challenges rural healthcare currently faces, and what can be done to solve them? Check out The Top 5 Challenges in Rural Healthcare - Part 2: Funding.
Does telehealth have any benefits for rural healthcare organizations? You bet. Check out our blog on How Telemedicine Can Help in Rural Healthcare.