From bumpy back roads to the length of time it takes to travel to the doctor, rural healthcare faces a number of unique challenges.
However, there are also rarely-highlighted advantages to rural care that make it some of the highest quality care a patient can receive. In an exclusive interview with Pulsara, Dr. Jean Sumner, the Dean of the School of Medicine at Mercer University in Macon, Georgia, said, "I honestly believe that if you're in a rural community, you have the opportunity to get better healthcare than in the city."
What's rural health's secret?
Continuity of care.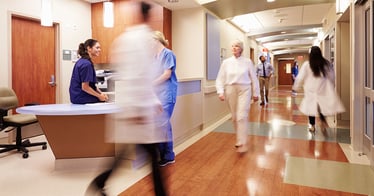 In many urban healthcare systems, care is siloed, segmented, and based on each physician's specialization. Patients are passed from one team or specialist to another, depending on their needs. And while the patient is being sent to the physician who knows the most about their particular need, this type of care typically also tends to result in a lack of continuity across the patient's journey. Each new physician hasn't been involved in the patient's care prior to joining the case, and they aren't likely to continue follow-up with the patient once they've done what they can. No one physician knows everything about how the patient first presented, the details of how they've fared during their time in the hospital, or even, on occasion, all the treatments that have been recommended. Documentation helps provide a thread for each new clinician to follow the story, but can't replicate the personal touch of continuity.
This is one area where rural healthcare really shines. Clinicians practicing in rural areas are the go-to source for everything that happens to their patients. They provide a stable, centralizing presence throughout the patient's care journey. Clinicians with the advantage of continuity tend to be more personally invested in each patient, and are able to provide a more comprehensive perspective on the best course of treatment. After all, as Dr. Sumner explained: "You have to have deep relationships and excellent clinical skills to be successful in a rural area. Rural physicians have a comprehensive look at not only the patient, but also their inter-generational health. You know what their parents had, and their grandparents. You know about their work environment. You know about their social situation. You understand the environment they live and work in, their resilience, and their weaknesses."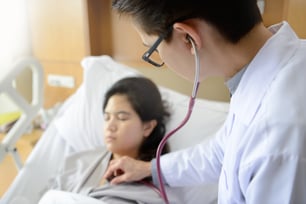 Continuity is extremely important to the patient's overall sense of care quality. When they're passed from clinician to clinician, information tends to get lost, and each new addition to the team is basically starting from scratch with the information they have. It can be a frustrating and disconcerting experience for patients, having to explain their case over and over, with no real sense that anyone understands everything they've been going through.
In some cases, a lack of continuity can lead to poor outcomes—and even mortality. Dr. Sumner shared a story about one of her former patients who had been hospitalized with a massive GI bleed. After the hospital stabilized him, they released him and sent him home with nothing more than a note that said, "Make an appointment with a GI physician." The patient and his wife went through a list of 12 doctors, but the earliest appointment they could get was six months out. "He could be dead in six months," said Dr. Sumner. "Whether you're in the hospital or the community, that patient deserves better care than that. A physician could get him an immediate appointment by picking up a phone and calling, but his doctor didn't do that. The nurse could have done it. Too often, the system dismisses patients home and effectively says, 'You're on your own. We don't take care of you outside the hospital.' There's no continuity."
It's difficult to become invested in every patient when you see so many of them in such a short amount of time, and only for a small portion of their care process. This is why the rural healthcare approach can make such a difference in the patient's overall care. Clinicians who go through the patient's journey with them are much more likely to fight for each patient, making sure they receive the care they deserve. With a more comprehensive knowledge of the patient's treatment, they are also able to make better-informed decisions about what is best for each patient.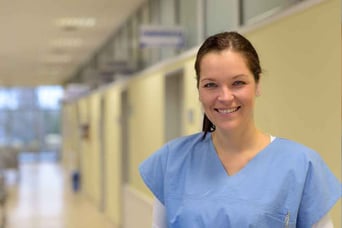 Continuity of care is one of the most important things we can do for patients, reassuring them that someone knows them, cares about them, is keeping track of all the details in their case, and is fighting to get them the best care possible.
While our larger health systems aren't likely to go back to a model that would allow for this kind of continuity, there's a lot to learn from rural healthcare's excellence in keeping care personal. Rural clinicians have the advantage of knowing their patients well, which means they are also more likely to be invested in their patients and advocate for them. Their comprehensive knowledge of each patient—their history, family life, and even socioeconomic situation—is invaluable. The impact personal healthcare like this has on patient outcomes can't be underestimated.
To all our rural clinicians out there: We appreciate you. Thank you for all the work that you do to keep your patients safe and healthy. Happy Rural Health Day!
Does telehealth have any benefits for rural healthcare organizations? You bet. Check out our blog on How Telemedicine Can Help in Rural Healthcare.