April Recap:
Did you catch our exciting release announcement at the beginning of the month? Don't worry, Pulsara Earth will still be here for all your earthly, human, and healthcare communication needs 😉. While spring was still yet to be seen in April in Montana, our teams were seen out and about around the Northwest US (Colorado and Idaho). As we're typing this, some of our Pulsarians are making their way to Idaho for the New Frontier Emergency Medicine Conference where a room full people will be able to learn about the necessity of regional communication networks from the one and only, Pulsara Founder & CEO, James Woodson.
May the force be with our teams as they head to six shows across the country in May.
The Forces of May:
If you feel a warm wind blowing into the Windy City, it might be our team heading to Becker's Health IT + Clinical Leadership + Pharmacy 2019 Conference. With keynotes from the likes of Kevin Pho, Terry Bradshaw (yes, the Terry Bradshaw), and Bobbi Brown, this year's conference is sure to bring attendees plenty of educational and exciting presentations on a myriad of topics.
May 2 | montana stemi conference | whitefish, mt
Double the trouble, but twice as nice couldn't be more fitting of a phrase for the Pulsarian duo making their way to the beautiful town of Whitefish for the first of two back-to-back Montana conferences. Wes Gilbert and Greg Brown will be able to show attendees how Pulsara can improve team dynamics between EMS and the ED through streamlined communications and care coordination.
MAY 3 | Rocky Mountain Stroke Conference | WHITEFISH, MT
Did you miss Wes and Greg during the MT STEMI Conference? No problem! They're also attending the Rocky Mountain Stroke Conference (RMSC) the next day. With topics ranging from survivor stories to building a stroke team with limited resources, attendees will walk away from the conference with a renewed take on stroke care, prevention, and post-stroke therapy.
MAY 6 -8 | fast19 | murfreesboro, tn
Attendees will be able to catch Pulsara CMO, Kris Kaull's, inspiring presentation, START WITH THE WHY: A Talk About Excellence in Public Safety during the FAST19 conference. Kris won't be the only Pulsarian at Fast19. You'll also be able to catch Pulsara jokester and Regional VP - West, Brandon Means holding down our table during the conference. Stop by and say 'Hi' to the team.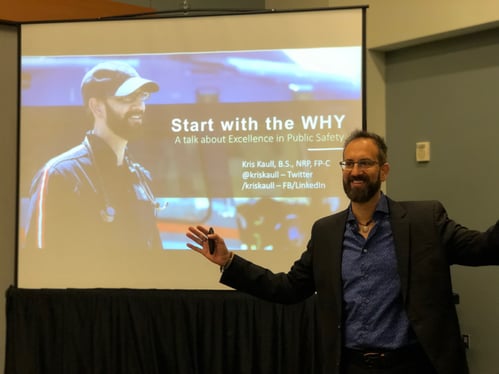 MAY 7 - 9 | zoll summit | Denver, co
Hello, Colorado, do you miss us yet? We know it's only been a few weeks, but our team is coming back for what is sure to be another amazingly educational summit. While the city is only a mile-high, our team will be flying higher and, much like Amazon's delivery drones, dropping packages full of knowledge about all things Pulsara, including our integration with ZOLL's X-Series Monitor.
MAY 30 - 31 | 2019 swamp rabbit prehospital medicine conference | greenville, sc
While we're 95% sure this conference has nothing to do with swamps, rabbits, or swamp rabbits, we are 100% sure this conference will help attendees get up to speed on the industry's current prehospital standards when dealing with time sensitive emergencies, especially those surrounding terrorist attacks and active-shooter incidents.
Have a conference you'd like Pulsara to exhibit at? Click here to submit an exhibitor request.