November Recap:
It was an exciting beginning of the month as we announced our new integration with the ZOLL X Series Monitor during EMS World at the end of October/beginning of November. Counting the tail end of EMS World, we attended 2-1/2 trade shows in November between Tennessee, Texas, and Florida. Don't worry, all the turkey our team consumed during Thanksgiving hasn't left us feeling too drowsy as we head into the final month of 2018.
We're finishing the year in the South with conferences in NOLA and Orlando.
Coming Up in Brrrcember:
You'll have a chance to see Pulsara VP for Clinical Innovation and Development, Shane, at two conferences in December. The first being in NOLA where he'll meet up with Regional Client Development Specialist and NOLA paramedic, Jessie, as they showcase the Pulsara platform and how it works for your stroke teams!
december 9 - 12 | IHI National forum | orlando, fl
The last trade show we'll be attending of the year has Shane and Pulsara CEO & President, James, heading to Orlando. Want to see how Pulsara can help you improve your health care quality? Stop at our booth #326 for a demo.
Thank you for a great year, we'll see you in 2019!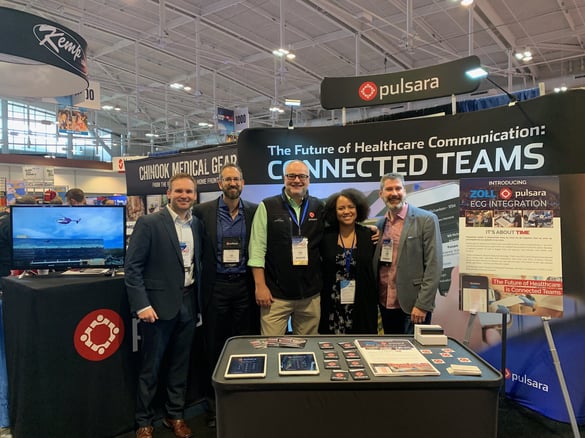 Have a conference you'd like Pulsara to exhibit at? Click here submit and exhibitor request.