As the summer progresses, more and more cities are experiencing a spike in their numbers of COVID-19 cases. The second wave of the coronavirus is closing in, which means that the remainder of this summer is vital. Now is the time to prepare for the challenges of the months ahead.
A new telehealth solution is an excellent way to plan ahead. Telehealth can greatly expand patient access to essential health services, ensuring that providers can continue to give them high quality care from a distance. Recently, the CDC came out with an article explaining how a secure telehealth solution can set a medical practice up for the best possible results in mitigating the spread of COVID-19.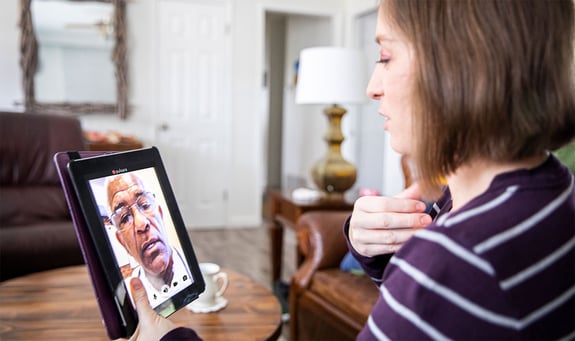 According to the CDC, telehealth services may be used to:
Screen patients who may have

symptoms of COVID-19

and refer as appropriate

Provide low-risk urgent care for non-COVID-19 conditions, identify those persons who may need additional medical consultation or assessment, and refer as appropriate

Access primary care providers and specialists, including mental and behavioral health, for chronic health conditions and medication management

Provide coaching and support for patients managing chronic health conditions, including weight management and nutrition counseling

Participate in physical therapy, occupational therapy, and other modalities as a hybrid approach to in-person care for optimal health

Monitor clinical signs of certain chronic medical conditions (e.g., blood pressure, blood glucose, other remote assessments)

Engage in case management for patients who have difficulty accessing care (e.g., those who live in very rural settings, older adults, those with limited mobility)

Follow up with patients after hospitalization

Deliver advance care planning and counseling to patients and caregivers to document preferences if a life-threatening event or medical crisis occurs

Provide non-emergent care to residents in long-term care facilities

Provide education and training for HCP through peer-to-peer professional medical consultations (inpatient or outpatient) that are not locally available, particularly in rural areas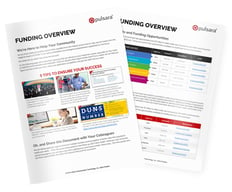 For these reasons, the government has set aside a large amount of federal funding to help healthcare organizations recover from COVID-19 and prepare for the incoming wave—and many of these funds are designated to help you pay for a secure telehealth solution. Restrictions are low, so it is likely that your organization qualifies, and it's easier than ever to apply.
We know it can be difficult to know where to begin, so Pulsara has you covered. We've put together a free guide to the available funding opportunities. For tips on how to give your application an edge, visit our blog post. We also have team members available to speak with you one-on-one and help direct you to the opportunities that most closely fit your needs. You can get in touch with us here.
Time is of the essence—there is still money available, but it is quickly dwindling. The $200 million grant approved by the FCC has already run out. There are still funding opportunities available, but they are time-sensitive and quickly evolving as the money is being distributed to the states to decide on internally. The best thing you can do is apply early.
That said, there will continue to be additional funding opportunities as the pandemic continues to affect more areas of the country. Even if you don't receive funding, almost everyone in healthcare will know or can get access to someone who does. Seek out cooperative agreements and partnerships with your public health agencies, emergency management agencies, healthcare organizations, and EMS agencies, as many of them have received or will receive funding in current or future funding announcements. They will be anxious to work with other partners to use their existing funding to help their communities, as the country continues to cope with the pandemic.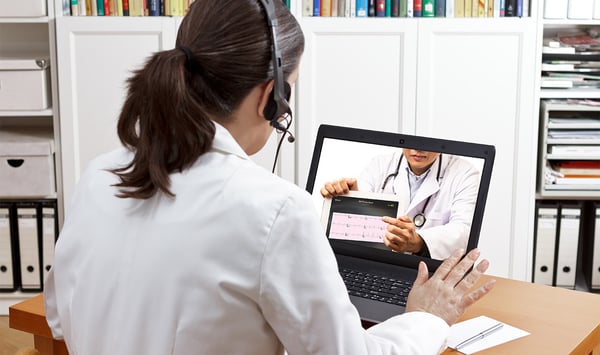 Now is the time to find a secure telehealth solution that will serve you well into the future. And while the government has currently relaxed the HIPAA guidelines in order to accommodate more widespread use of telehealth services, the restrictions won't be relaxed for long. Legal experts are already calling for the reinstatement of full HIPAA requirements, and it is becoming clear this relaxation of the rules will be temporary. Choosing a secure, HIPAA compliant telehealth solution is one of the best ways to ensure that your solution will still be around to serve you long after the pandemic ends.
While the brief breather we've been given is already dwindling, there's still time to prepare before the next wave of COVID-19 hits in full force. Implementing a quality telehealth solution now can help you continue to care for your patients, no matter what happens in the future.
For more information on how to go about choosing the right telehealth solution for you, check out this blog post: COVID-19 Changed How We View Telemedicine. Here's How to Choose the Right Solution for Your Team