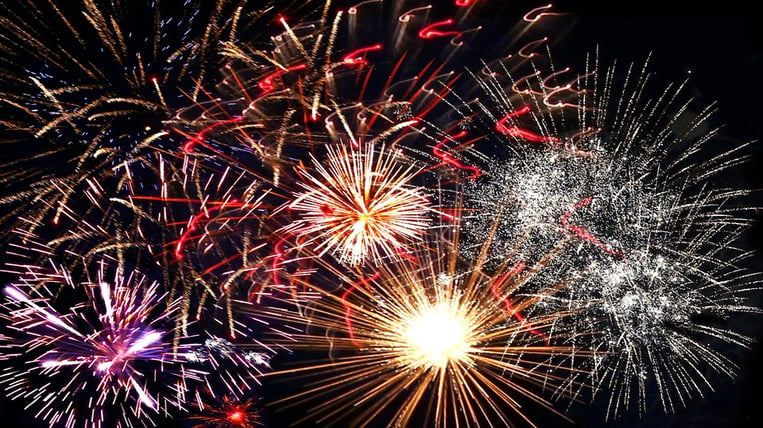 2015 has been an amazing year for Pulsara. We grew our incredible team, gained some amazing clients, helped several facilities finally acheive their desired D2N and D2B times, and pushed out some truly revolutionary features on our platform - all in the name of improving patient outcomes for time sensitive emergencies.
To celebrate a successful year, we thought we'd reflect on Pulsara's 5 most popular blog posts from 2015. Some were funny, others serious, but all were educational. Take a look for yourself!
At the EMS World Expo 2015, Brandon Means was chosen by Sam Bradley, host of the Disaster Podcast, to be featured on an episode of The MedicCast. Watch Brandon, a paramedic and RN, describe how his experience with Pulsara in the field as a user compelled him to seek employment with us, despite already feeling he was serving in his dream job.
In an age where we can do just about everything from our smartphones, it is inexcusable that we are still using outdated technologies that slow and bog down the care process when human lives are on the line. Dr. Zubin Damania, or ZDoggMD as he's known on YouTube, makes hilarious parody videos of popular songs that aim to shed light on some of the struggles doctors and other healthcare professionals face on a daily basis. This particular video fuels the movement to "let doctors be doctors" and shift the focus back on to treating the patient, rather than the EHR (or other antiquated technology).
Pulsara was honored and humbled to have been chosen as one of the recipients of the 2015 EMS World Innovation Award, as announced at the September 2015 EMS World Expo in Las Vegas. We could not have accomplished such a thing without our incredible clients who are shaving off minutes in stroke and STEMI cases across the country.
And speaking of our clients, we are extremely proud of Good Shepherd Medical Center, whose average D2N time before Pulsara hovered around 70 to 110 minutes. After implementing the platform, 92% of their stroke cases have door to needle times of under 60 minutes and 75% of cases are below 45 minutes. They even set a record time of jsut 22 minutes!
In addition to Pulsara's poster presentation at the 2015 International Stroke Conference, several other innovative research studies were presented which promise great strides for the future of stroke care. This post summarizes three of the most exciting studies presented, including the ESCAPE, EXTEND-IA, and SWIFT PRIME trials.
HAPPY NEW YEAR FROM TEAM PULSARA!!