Two years ago my family experienced an unexpected medical event. Our mom had a heart attack at only 62.
I missed a call at work and checked my voicemail. My mom's best friend called to say that my mom was having a heart attack and that she had brought her to the hospital.
My mom had initially visited a local Urgent Care because she thought she had something stuck in her throat. After examination, the clinician ordered an ECG and immediately said that something looked wrong and that she needed to get the emergency room right away.
I arrived at the hospital not knowing if I would make it in time to give her a hug before she went into surgery. The worst possible thoughts were racing through my head. I thought she might die that night.
Arriving at the hospital was nothing like what I expected. I had never had an immediate family member in the ER. I expected chaos: doctors and nurses buzzing around her. But she just laid there in a bed. I was in shock—not only because of her emergency, but also because things seemed to be happening at a snail's pace. Why was the medical team waiting around? What were they waiting for?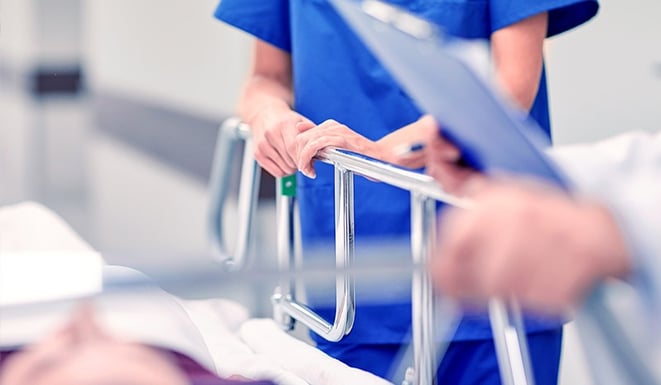 I will never forget the waiting time. We waited over four hours before she was taken into surgery. Even though my mom was calm, it was unbearable. With all of the advancements in medicine and technology that supports care, why was she waiting for so long to go into the operating room?
This kind of breakdown in communication not only causes poor quality of care, minutes can mean the difference between life and death. And in our mom's situation, two major blockages in her heart could have meant death if she had been older or had other preexisting conditions.
The hospital where she was treated had only had a dedicated cardiologist for a few years. Prior to that, patients experiencing heart attacks had to be flown halfway across the state. Many died on the way to receiving care.
Where was the best medical system in the world when our family needed it?
The failure lay in the lack of an established communication channel across healthcare organizations. As a lay person, this didn't make any sense that day. We use apps for everything today. Why couldn't the Urgent Care have shot an instant message to the hospital, saying, "the patient we're sending you has an abnormal ECG" and include an MMS with an image of her ECG printout? A skilled cardiologist could have taken a rapid look at her ECG and confirmed she was having a heart attack.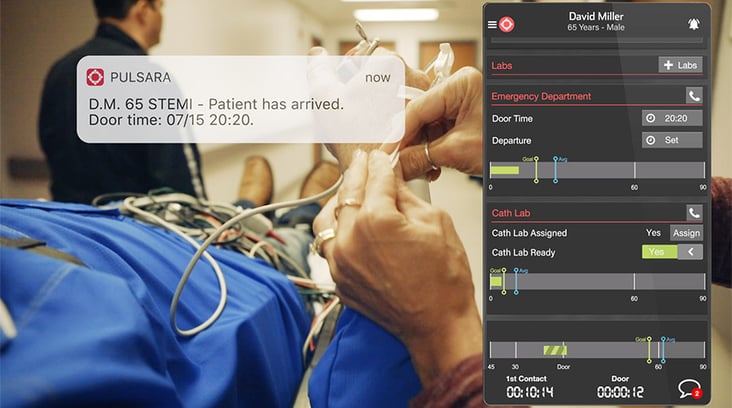 Fast forward a few years to 2020. When I heard that a disruptor in the medical industry was right in my backyard, I knew that working for a company that was impacting the lives of hundreds of patients a day—patients like my mom—meant that I could help make a difference.
Pulsara is a healthcare communication platform that connects care teams across organizations. Urgent care and other small facilities can alert a destination facility about a patient en route. They can send patient information to the hospital digitally and securely, providing a more accurate history of the patient care. Medics using Pulsara are sending ECGs ahead of the ambulance and straight into the hands of a cardiologist who can quickly confirm, "Yes, this patient is having a heart attack. Get our team ready."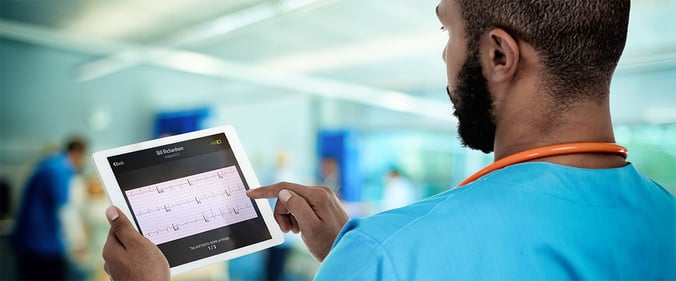 My mom had two stents put into her heart that night. Today, I'm hearing stories that medical teams using Pulsara are restoring function to their patients' hearts in 30-40 minutes from the time they walk into the ER. Longview Regional now has average door-to-reperfusion time of 36 minutes among patients transported by EMS, and St. Bernards Medical Center has consistently maintained door-to-balloon times below 45 minutes, earning them the American Heart Association's Gold Plus Mission: Lifeline award for excellence in STEMI care.
This is the kind of care that I expected that night. I get goosebumps thinking about a mother or father surviving a heart attack simply because their care teams communicated more efficiently.
To learn more about how Pulsara can help you communicate across healthcare organizations, check out Interconnected Teams: A Centralized Approach to Acute Care Medicine.