If your wife wanted you to pick up some milk on your way home, would she send you a fax or a page? Would she have her assistant call your answering service who will then let you know that you need to call her to tell you she needs some milk?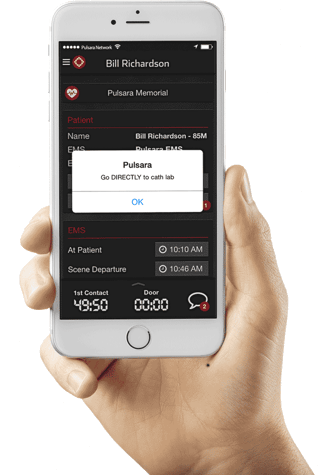 Sounds ridiculous, right? In reality, your wife will simply text you. In 2 seconds, she can relay the simple message to you, you get it in real time, and can quickly type back "got it." It's simple, fast, effective communication that just makes sense.
Unfortunately, when lives are on the line, we are still doing communications in the backwards, roundabout, convoluted way described in the first paragraph of this post and by Pulsara's CEO Dr. James Woodson in The Disaster Podcast's latest episode.
Jamie Davis, the Podmedic and Sam Bradley along with Jim Logan and Dr. Joe Holley from Paragon Medical Education Group hosted last week's episode of The Disaster Podcast, which discussed how Pulsara simplifies all communication and data collection for STEMI and stroke cases from EMS scene arrival to case closed.
Check out The Disaster Podcast's writeup about Pulsara, and listen to the episode right here!