Picture this: halfway through your 24-hour shift, you and your partner are finally sitting down to your first real meal of the day. Just as the first bite of warm food hits your lips, the tones drop; an all-too-familiar scenario in the world of first responders. You're dispatched to a 51-year-old male reporting chest pain. You walk in the door to a very distraught family aside a man clutching his chest. He is pale and sweating profusely. You meet your partner's eyes, and you know you're both thinking the same thing. You quickly obtain the EKG, and your suspicions are confirmed-tombstones in leads II, III, and AVF. To you and your partner, this isn't just a STEMI. It is a father, grandfather, and best friend to the distraught family you leave behind as you expedite his care en route to the nearest PCI facility.
Care of time-sensitive diagnoses, such as STEMI or stroke, is much like running a 400-meter relay. It doesn't matter how quickly leg 1 and leg 2 run the race if leg 3 is bent over tying his shoe and not ready to receive the baton. How effective is this spectacular pre-hospital performance when, upon arrival, the ER and remaining care teams are not yet ready to treat this patient? The glory of an 8-minute scene time is tainted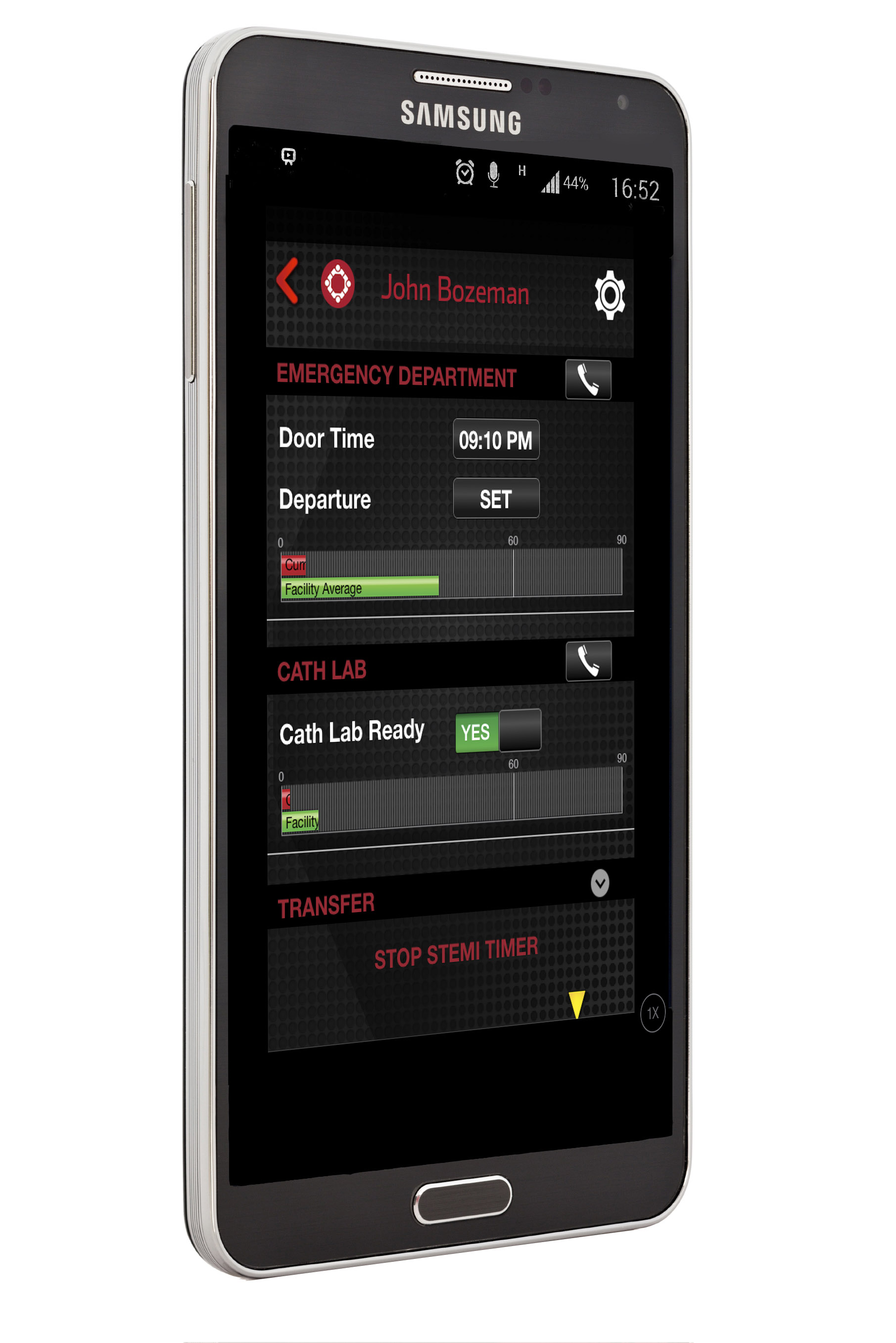 when the patient is left to wait in the Emergency Room for 15 minutes while the care team continues to arrive and prepare for treatment. While the ER quickly jumps on their "A game," administering Aspirin and Nitro to meet protocol, everyone feels the same sense of helpless urgency as this man's only hope lies in the Cath Lab.
Early mobilization of the entire care team in these time-sensitive situations is crucial. There have been many approaches to accomplishing this great feat - pre-hospital EKG transmission to the ED, paging and text alert systems, overhead announcements, games of phone tag between the operator and care team … the list goes on and on. The problem with these types of approaches is the variability across protocols, thereby increasing room for precious time wasted.
Your Challenge: How do you effectively and consistently mobilize your receiving care teams? Are you sprinting out of the gate only to fall behind halfway through the race?
It is 2015. Our smartphones can change the television channel, and even close the garage from 50 miles away. Wouldn't it be great if we could utilize this tool that we all have for COMMUNICATION? Let us show you how Pulsara spends seconds to streamline communication and care coordination, ultimately saving precious minutes via early mobilization of your receiving care teams. When time is tissue, every second counts!