Healthcare is burdened by the archaic means of communication. And everyone — from EMS to critical care teams to the discharge teams at the hospital — is feeling the effects. Luckily, hospital and EMS providers no longer need to be stuck in the dark ages of communication. Technology companies like Pulsara and Acuity Link work to streamline the most frustrating and broken parts of the patient care and communication processes from first medical transport through patient discharge.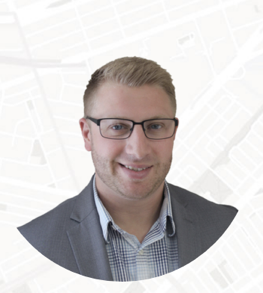 Acuity Link's CEO and co-founder, Alex Theoharidis purpose-built the company as a means to address mounting inefficiencies in the medical transportation request process. Today he shares his perspectives around what is needed to streamline non-emergency medical transport (NEMT) logistics in order to improve patient flow, and how solutions like Acuity Link work to elevate a customer's patient transfer process – and ultimately the entire patient experience.
Can you introduce us to the Acuity Link platform and its benefit to users?
The transport request process is time and resource intensive; involving manual procedures that include paperwork, taxi vouchers, phone calls and faxes. More important, non-emergency transports are highly susceptible to human error. Because the transport process tends to be more operational than clinical, transport resources weren't notified until the patient was ready to move, which led to considerable bottlenecks.
Acuity Link automates the manual transfer process for both emergency and non-emergency requests. This automation speeds patient care by removing bottlenecks, increasing the hospital's efficiency. Because Acuity Link helps hospitals arrange a transport far sooner than traditional, manual methods, the patient being discharged has a far shorter wait time, improving the patient experience. It will also improve the experience of patients downstream who might be waiting on resources such as a room to become available. Quickly moving discharged patients reduces Emergency Department crowding — creating a safer and less stressful environment for patients and staff alike.
What major industry challenges can companies like Acuity Link Solve?
We have an opportunity to alleviate patient throughput bottlenecks, Service Level Agreements, and patient care/experience issues that in many instances can be directly associated with delays in medical transfers. Acuity Link understands the vital importance of accessing the right hospital at the right time for the right patient.
Suppose you had a magic wand and all healthcare providers had access to an integrated instance of Pulsara and Acuity Link. What would a glimpse into that (awesome) world look like?
The partnership between Pulsara and Acuity Link provides transparent and enhanced data analytics into the patient flow ecosystem; including identification of patient transfer needs for higher acuity care units and the clinical diagnosis associated with them. The end result? Instantaneous access to contracted transport providers and the ability to better optimize resources. This means streamlined communications, less overhead, happier hospital staff, and — ultimately — better patient care.
--
What's YOUR vision for better emergency and non-emergency patient care coordination? We'd love to hear your thoughts.