Imagine: you need to see your doctor's notes from your last appointment, so you put in a request to view your clinical notes. Shortly afterward, all the information you need shows up in an app on your smartphone.
Wouldn't it be nice to have such easy access to your electronic health records?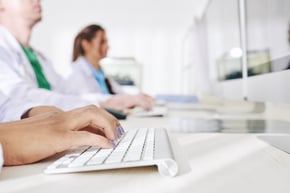 That's one of the goals of the 21st Century Cures Act. Signed into law in December of 2016, this act was designed to empower patients with easy access to their clinical notes. Through the Interoperability, Information Blocking, and ONC Health IT Certification, healthcare providers will be required to give patients access to all health information in their electronic medical records, free of charge.
The hope is that this act will encourage transparency and interoperability, motivating healthcare providers to use technology that prioritizes ease of access. Eventually, providers will be required to make this information available to patients through the platform of the patient's choosing.

Why Does This Matter Now?
The act goes into effect in one month, and will be enforceable on November 2nd, 2020.

What Does That Mean for Healthcare Providers?
By November 2nd, your facility will need a way to share electronic health records with patients. The United States Core Data for Interoperability (USCDI) outlined the eight types of clinical notes that must be shared with patients:
consultation notes
discharge summary notes
history & physical
imaging narratives
laboratory report narratives
pathology report narratives
procedure notes
progress notes

Initially, there is not a specified method for how this information must be shared. However, an additional provision states that by May 2, 2022, clinical notes must be "shared with a patient's 3rd party application (e.g., downloaded to a smart phone)." According to the ONC's Cures Act Final Rule, the goal is to call on the healthcare industry to "adopt standardized application programming interfaces (APIs), which will help allow individuals to securely and easily access structured electronic health information using smartphone applications."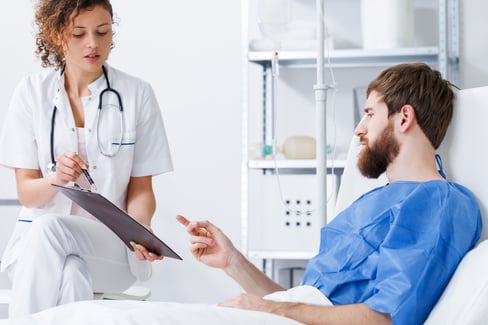 This will give patients more choice in how they choose to view their information, encouraging innovation and competition between new applications—and ultimately improving the patient experience.
Are There Any Exceptions?
The ONC did announce that, due to COVID-19, it will "exercise discretion" in enforcing the new requirements for a period of 3 months after the guidelines go into effect. This means that while the act technically goes into effect in November of 2020, the rule is completely enforceable by February 1, 2021.
There are two types of clinical notes to which these rules do not apply:
Psychotherapy notes. The rules about what must be shared are not quite as extensive when it comes to psychotherapy notes. While clinicians will still be required to share information pertaining to things like prescriptions, treatment furnished, results of clinical tests, symptoms, treatment plan, or diagnosis, any recorded notes that are separated from the rest of the individual's medical record will not be required to be disclosed.
Notes gathered in anticipation of legal proceedings. According to Open Notes, this includes all information "compiled in reasonable anticipation of, or use in, a civil, criminal, or administrative action or proceeding."
In addition, there will be a few exceptions made for complex situations. You can view a more complete explanation of those exceptions here.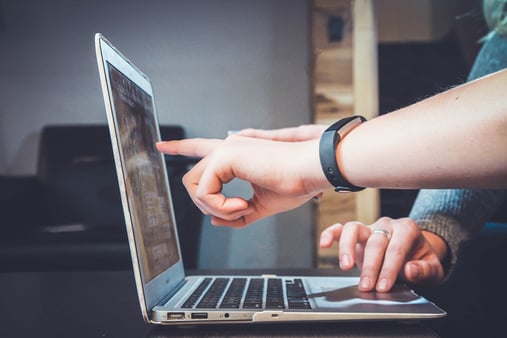 What Does This Mean for Patients?
The act is designed to foster a greater sense of transparency about each patient's care journey, providing patients with the tools to more easily access and understand their health information. It will also encourage interoperability between the technologies used to gather, store, and access patient information. This is an exciting milestone! It's a huge step toward empowering patients to take ownership of their health. While it may initially be difficult for healthcare providers to find a method for making this information easily accessible to patients, in the long run, the transparency and ease of use will foster a much more positive experience for everyone involved.
Curious about security and HIPAA compliance in transmitting patient information? Check out our post on The Top 5 Reason Why HIPAA Compliance Matters in Telehealth.