Best practices and new skills are constantly evolving in EMS, and since every second counts in the prehospital environment, medics must prioritize staying current on these developments.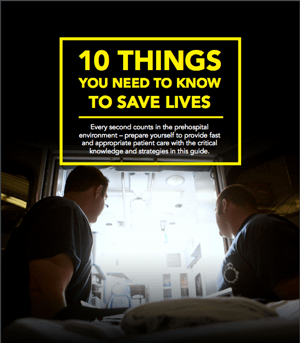 That's why EMS1 has released an ebook titled "10 Things You Need to Know to Save Lives." The ebook covers four of the most common and critical time-sensitive emergencies medics are likely to encounter: STEMI, stroke, sepsis, and trauma.
This resource helps prepare EMS personnel to provide the fastest, most appropriate care for critical conditions by instructing them to recognize subtle symptoms, decide on most appropriate treatment, select the best destination facility depending on proximity and severity of the case, and other critical knowledge.
Download your copy of "10 Things You Need to Know to Save Lives" right here!