FOR IMMEDIATE RELEASE

BOZEMAN, Montana -- May 15, 2019 -- Today Pulsara announced the release of the latest version of the platform. The release notes are as follows.
--
Wow! May came up FAST! In fact, almost as fast as certain stroke scores, which brings us to…
New FAST-ED Stroke Scale in Pulsara!
Yep, we've added the ability to capture the FAST-ED stroke scale within the platform. This was another client-requested feature, just like most of our bright ideas.
We know you're busy so we've made this update a FAST read (see what we did there? FAST jokes getting old already?).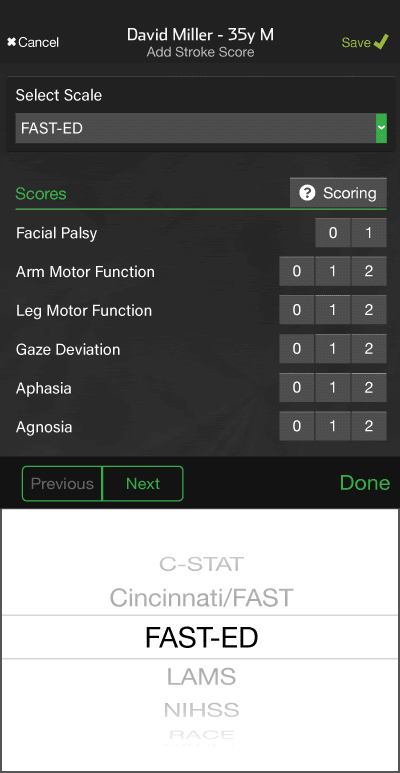 Silent Secondary Alerts for iOS
iOS APP SETTINGS
We've heard from several clinicians who want to receive a loud sound for the initial Pulsara primary alert, but want all subsequent push notifications for the same patient to arrive silently on their phone. Good news! This is now possible on iOS.
To update your secondary alert settings, just navigate to Settings -> Change Alert Sounds -> Other Secondary Alert Sounds -> Silent/None->
NOTE: Android already allows selection of "No Sound" for various notification channels. Check out this useful article in the Pulsara Knowledge base.
See, that was ... ahem ... quick!
One last thing! What iOS version are you using?
Just a heads-up that we will soon be dropping support for iOS 9. If you're currently running iOS 9, please upgrade your operating system, or reach out to your Pulsara Client Services Manager for help.
Until next time,
—Team Pulsara