New York Hospital Improves Communication and Door-to-Needle Times with Pulsara
Just before the start of the COVID-19 pandemic, care teams at Mount St. Mary's Hospital in Lewiston, New York realized that they needed a better way to communicate. According to an article published recently in a local Lewiston news source, Mount St. Mary's chose to adopt Pulsara in order to open better lines of communication between EMS and emergency department staff.
Pulsara is a mobile-first telehealth and communication platform that connects teams across organizations. Through the use of mobile technology, Pulsara allows every member of the care team —from medics to nurses to physicians — to communicate on one dedicated channel for each patient. And for stroke patients at Mount St. Mary's Regional Stroke Center, more efficient care team communication can have a major impact.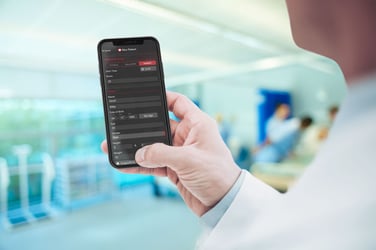 As patients experiencing a stroke are rushed to the hospital, medics send vital information ahead through Pulsara, which means that the patient can be pre-registered and the stroke team is ready to go when the patient arrives. Streamlining the process shaves minutes off the time it takes to get stroke patients in for treatment—minimizing the devastating effects of the stroke on brain tissue.
Christina Hayek-Milicia, the Stroke Coordinator for Mount St. Mary's Hospital, told reporters that Pulsara's innovative communication system is bringing about positive outcomes for stroke patients. "[With Pulsara], the patient already has an assessment prior to getting here, so we're not wasting time once they get here. We're putting them right into the CT scanner, so that we can identify whether it's a hemorrhagic stroke or an ischemic stroke ... and then we can proceed with treatment, so the patient has the best outcome. Because in our world, time is brain," Hayek-Milicia said. "The sooner the better. The more time you have diagnosing and not treating, that's more time brain cells are dying."
Matt Grainge is the EMS Captain of Lewiston Fire Company No. 1, and described the agency's communication protocols before implementing Pulsara.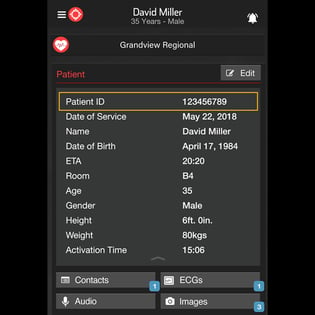 "Typically, what would happen is we'd have to call on our phones to the desk, and the ER would have to have someone for us to talk to, whether it be a nurse or doctor, [so we could] let them know what's coming in," he said. "When you got to the hospital, you had to give more specifics. They needed name, date of birth for the patient, history, the vital signs, and they would basically ask you all the same questions that you are now able to provide [in advance] with your Pulsara entry."
So far, Mount St. Mary's has been pleased with the results. "Pulsara is really the first time we've had true, two-way communication," said Emily Rowles, lead EMS liaison of Catholic Health. "It's improved our door-to-needle times, the time from when [patients] hit our door until [they] go to the CT, and the time from when [patients] hit our door to when [they] see a physician. All those times have improved from bringing in Pulsara."
To learn more about how hospitals and EMS organizations are using Pulsara to improve communication, reduce treatment times, and mitigate the spread of COVID-19, check out our client success stories.