The Evolution of "STRAUMA": Using Innovation and Technology to Improve Trauma and Stroke Patient Care
Not unlike other trauma centers, one of UCHealth Memorial Hospital Central's top mechanisms of injury is geriatric ground-level falls. As part of their Trauma performance improvement process, they identified an opportunity with relation to this population in which both Trauma and Stroke alerts were required. While they had their Trauma and Stroke alerts dialed in, they realized they still had a problem: their communication systems were not as fast or efficient as they could be when dealing with patients that needed coordinated care from both the Trauma and Stroke teams. They saw an opportunity to streamline alerts and coordination of care for those types of patients.
Presented by the American Trauma Society, with speakers Heather Finch, MSN, RN, CEN, TCRN, Manager of Trauma Services at UCHealth Memorial Hospital Central in Colorado Springs, CO along with moderator Kate Leatherby, Regional Vice President - West at Pulsara, learn how UCHealth turned all of that around with a little bit of innovation and technology. UCHealth Memorial Hospital Central has improved efficiency, eliminated phone calls to multiple people, and created a novel "STRAUMA" alert (Trauma + Stroke) with dual team notification and response for improved patient care and team coordination.
Webinar Event Details


Date: Thursday, November 11th, 2021
Time: 1:00 PM EDT | 12:00 PM CDT | 11:00 AM MDT | 10:00 AM PDT
Cost: FREE
Webinar Host: American Trauma Society
Meet the Presenters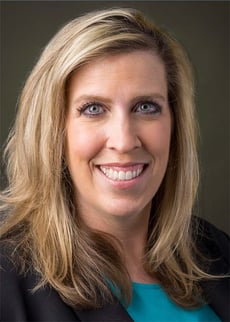 Heather Finch, MSN, RN, CEN, TCRN, is the Manager of Trauma Services at UCHealth Memorial Hospital Central, a Level I ACS verified trauma center in Colorado Springs, Colorado. With over 20 years of clinical and leadership experience with an emphasis in emergency nursing, behavioral health, and trauma, Heather is a leader and positive change maker within her organization and the healthcare industry as a whole.
Beginning her career with a baccalaureate degree from Beth-el College of Nursing at the University of Colorado and her Masters in Nursing from Western Governors University, Heather's passion for patient care keeps her connected to the latest trends and advancements in the industry. Some of the local and national level trauma nursing organizations Heather stays active with include the Society of Trauma Nurses (STN) Engagement Committee, the American Trauma Society (ATS) Legislative and Policy Committee, and the TCAA Disaster Preparedness Committee. She is also a course director for ATCN and a course instructor for TNCC. She recently served as a clinical senior instructor and internship preceptor for the University of Colorado College of Nursing as well as a preceptor and subject matter expert for students at Western Governors University. In 2020 she was awarded the Trauma Program Manager Award (Level I-Level II) by the Colorado Trauma Network.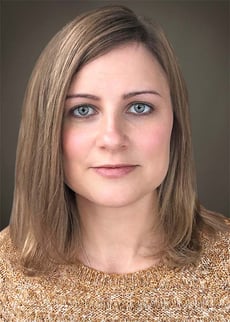 Kate Leatherby is the Regional Vice President - West at Pulsara. With experience as both a paramedic and prehospital care coordinator—as well as having a Masters in Public Policy and Management—Kate Leatherby brings over two decades of unmatched clinical and leadership experience to her role at Pulsara.
As an alumna of the University of Pittsburgh's Graduate School of Public and International Affairs with a Masters in Public Policy and Management, Kate's passion for people and patient care have driven her career forward. Starting as an EMT shortly after high school, Kate went on to attend the paramedic program at the Center for Emergency Medicine at the University of Pittsburgh. As a paramedic, Kate has supported communities in Massachusetts, North Carolina, Pennsylvania, and Colorado, as well as areas across the country while on deployment with the National Disaster Medical System. Today, as Pulsara's Regional Vice President - West, she leverages her clinical background to help EMS and hospital systems improve team communication, work through the difficult process of change management, and improve the lives of both patients and caregivers.

With a scalable system of care, Austin-Travis County EMS kept 434 low-acuity patients out of the hospital over just three weeks—and rerouted them to faster, more appropriate care. Here's how they did it.