May 7, 2020 - Bozeman, Montana - Pulsara recently announced the release of app version 10.13. Full release notes are as follows.
--
Hello!
We hope you're staying safe and healthy in these crazy times. As a reminder, if your teams need any help managing COVID-19 patients and resources, please reach out to us and we'd be glad to walk you through how other health systems are using Pulsara for the pandemic.
We're reaching out to let you know about a new mobile release coming your way! Pulsara version 10.13 features a number of enhancements to make your team communication experience even better. These include:
Team messaging enhancements

Alerting improvements for our Android friends

Receiving hospitals can now convert consults into transfers

Our iOS users can block caller ID when calling patient contacts (already existed for Android)
TEAM MESSAGING ENHANCEMENTS
We've given our team messaging feature a facelift, modernizing this feature to more closely reflect other chat apps you know and love.
To help quickly identify who said what, we've grouped messages by color.

New unread messages appear beneath a red "NEW" line, as seen below, to make sure you never miss a thing.


You'll also notice that now you can simply start typing a message in the Pulsara message field rather than having to first select a "free text" template.
NOTE: there will be slight variations in colors and formats between iOS and Android.
TEMPLATE MESSAGES
Finally, all of your templates can still easily be accessed by clicking on the plus sign to the right of the message field.
And now, you can also remove the selected template with just a tap on the small, red X that appears next to the template message.
ANDROID ALERTING EXPERIENCE IMPROVEMENTS
As an Android user, you have total control of your experience with notifications for all your apps. With this version, Pulsara is further implementing the "Android way" of handling notifications, and putting more control in your hands.

Alerts no longer appear in a dialog box that could disrupt your activity in Pulsara.
For example, if you receive an alert while typing a Team Message, Pulsara will now allow you to see the alert, finish typing, and send your message.
All primary alerts appear at the top of the app as a Heads Up notification, whether the app is in the foreground or background.
When you see a Heads Up notification, simply tap it to acknowledge and navigate to the related patient. If you want to stop the sound associated to the notification without acknowledging it, simply expand the notification drawer or swipe up on the notification.
NOTE: If you are running Android 8 or higher and you prefer to see secondary notifications as a Heads Up notification (like primaries above), configure your secondary alert Notification Channels to enable "Show as pop-up."

Don't worry! If you miss an incoming secondary alert it will appear in the Notification Tray and all alerts are grouped by patient, as always.
Check out our help articles for more tips on configuring your notification channels. You can set up preferences such as overriding Do Not Disturb for primary alerts.
CONVERT CONSULTS TO TRANSFERS
Historically, only sending hospitals could convert consult cases into transfers. With Pulsara 10.13, we're expanding that power to receiving hospitals too.
To further protect clinician privacy, your name and phone number will be hidden when you place a call to a patient contact. This feature already exists on Android.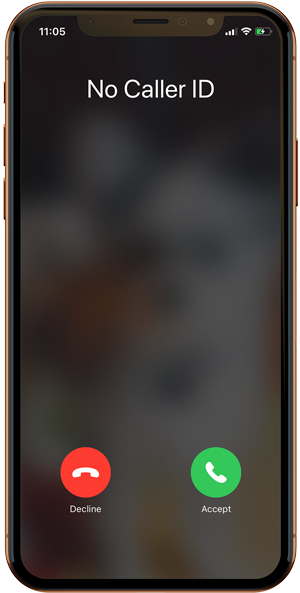 Please be sure all members of your team have upgraded to the latest version of Pulsara. We'll be requiring them to do so in the coming weeks to ensure Pulsara is working as it should for everyone.
Do you love Pulsara? We would be eternally grateful if you would let the world know! Every time you or someone at your facility leaves us a review on the Apple App Store or Google Play App Store, it helps others who might need a solution like Pulsara find us and decide whether we're right for them. THANK YOU!
As always, reach out with any questions!