Near the start of the COVID-19 pandemic last March, I found myself in a conversation with a friend. We shared our concerns about the days ahead, talking about how we were going to handle the kids learning from home, and discussing whether she was putting her family at risk by continuing to practice clinically.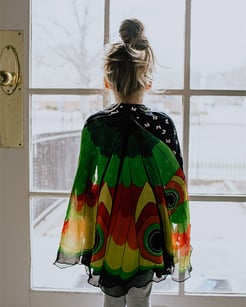 Fast forward 6 months: the pandemic still dominated our discussion, but the focus had changed slightly. Our conversation turned to the kids returning to school, and a general annoyance that this pandemic wasn't (and still isn't) over yet. We proceeded to discuss our kids missing the sports competitions they love, the economy and impacts on jobs, and wondering whether our families might be giving up valuable time with parents and grandparents that we will never get back.
I left these two interactions feeling very different. The first time, I felt energized; in spite of all the uncertainties ahead, we both had plans for moving forward. But after our last conversation, I felt uneasy. Though neither of us were leaving the second conversation with a major problem to solve, the discomfort was real.
This was my moment of awareness of the different kinds of stress COVID-19 has brought on. In the first case, my friend and I were both working through acute stress. Acute stress is our bodies' response to a sudden new challenge or threat, kicking our fight-or-flight instincts into gear. Acute stress is something we experience every day, and can actually be a good thing when it motivates us to wake up to our alarm or perform well on an exam. As my friend and I talked through the pandemic the first time, we were letting our bodies' reactions help us through the immediate perceived threat.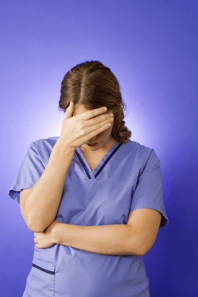 In the second interaction, I think my uneasiness was telling me that the impacts of chronic stress were taking hold. Unlike acute stress, chronic stress doesn't just center around one event and a fight-or-flight response. Chronic stress arises from constant stressors in your environment that stick around and can stretch over a long period of time, with much more subtle—and much more damaging—impacts. While acute stress comes from sudden stressful circumstances, its effects tend to pass quickly once the event is over, and aren't quite as hard on our bodies in the long term. Chronic stress, on the other hand, can contribute to a number of other health concerns, including everything from insomnia and sleep issues to cardiac disease and anxiety.
As COVID-19 drags on, increased stress is playing out across the nation. We've all been dealing with the prolonged impacts of the pandemic for over nine months now, which means we've also had prolonged exposure to all the stressors that come with it. Researchers have even put together a survey on which cities across America are feeling the most and least stress.
We know chronic stress can take a toll on our lives and bodies. Current events have us set up for a perfect storm of chronic stressors. Is there anything we can do to ease the pressure?
As a matter of fact, there is. While we can't change much of what is going on around us, there are a few things we can control that might help.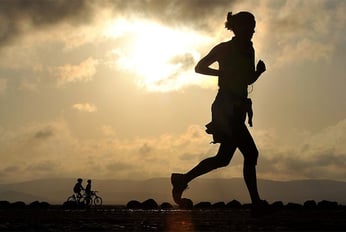 According to experts, awareness is the first step in managing your stress. Take some time for good self-care practices. Physical activity, nutrition, and a healthy amount of sleep are important for helping manage stress. Mindfulness and relaxation techniques can also help. And just because we're physically distanced doesn't mean we can't take advantage of technology to virtually spend time fostering supportive relationships. Keeping up with loved ones and close friends is important for your well-being.
Some experts also recommend focusing on building resilience. The University of Pennsylvania recently put together a survey to help you identify your level of resilience, build you a resilience profile, and give you personalized recommendations for how you can manage stress and continue to build resilience as we deal with the impacts of COVID-19.
And last but not least: Don't forget to reserve time for doing activities that make you happy. While fun things are usually the first things to go when we get stressed, taking the time to slow down and practice an instrument, work on a project you enjoy, or watch a funny movie—whatever it is that makes you smile—can make a world of difference to your outlook on life.
#It's About People.
For more tips on taking care of yourself in stressful times, check out Take Care of Your Star Player: Health and Wellness in EMS.