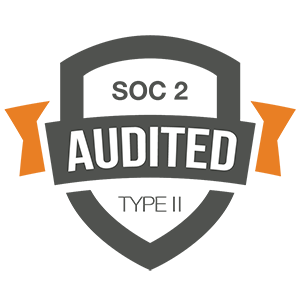 HIPAA-Compliant and Secure
We take privacy and security very seriously. Pulsara is SOC2 Type 2 and ISO 27001 certified and is an approved vendor with many national health systems.
We understand. You don't need one more thing on your plate. This is a communication solution, not an IT solution. The last thing you need is something else to look after! Luckily, we understand the struggles and we've dedicated a lot of time making sure our solution fits into your system.
WHAT SHOULD YOU KNOW?
Here are the key points:
Secure mobile applications - no PHI stored on the device.
Secure cloud platform - built on top of AWS, following best practices for entire application development lifecycle.
Light footprint on IT - no servers or on-premise hardware to install, and we do all the upgrades and maintenance.
The platform is secure - security at every level, 3rd-party audits, background checks, etc.
The platform is reliable and scalable - geographic redundancy, horizontally scalable, vertically scalable.
WHAT'S THE TIME COMMITMENT FOR MANAGING AND UPDATING PULSARA?
As a SaaS cloud-based platform, Pulsara has been designed to minimize and eliminate many of the time-consuming tasks associated with managing hospital software systems.
A software solution designed for mobile devices with simplicity in mind:
Virtually no additional hardware footprint on premise
Updates are automatically applied to all users with no downtime or waiting
Minimal to no ongoing maintenance required
No servers, virtual machines, or VPN's to maintain
No need for vendor access to your internal network
Pulsara is HIPAA compliant, running on redundant, secure, cloud-based tools.
TYPICAL IT REQUIREMENTS:
Some of the biggest names in the industry have reviewed our product and signed off for their facilities. But that wasn't good enough. On top of that, we regularly do 3rd party audits so you don't have to worry.
For more information and details on implementing Pulsara at your facility, or to request a copy of Pulsara's Technical Privacy and Security Summary, please contact us at help@Pulsara.com.