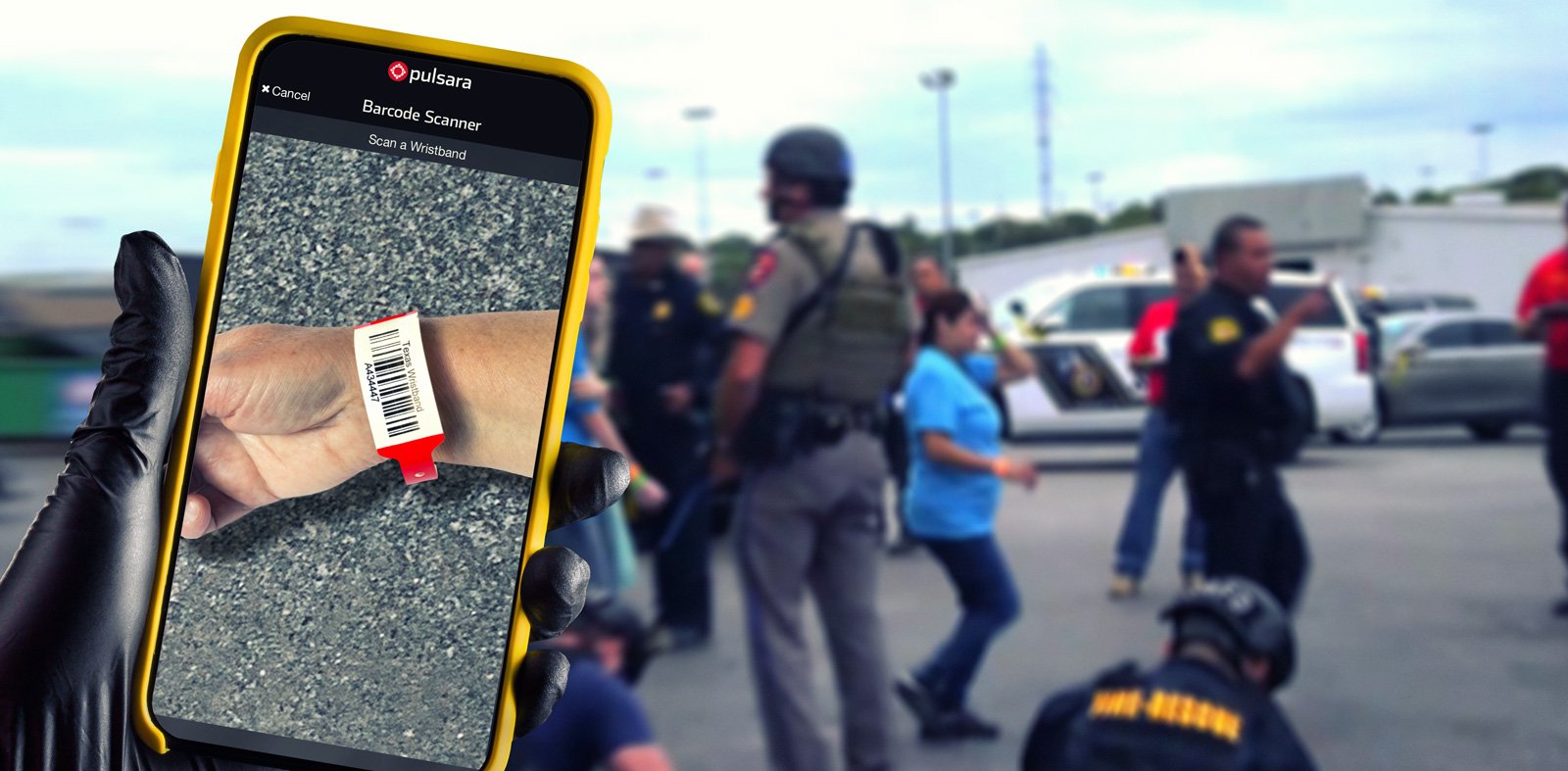 In the midst of a stress event, efficient communication is essential.
Triage, track patients, and manage the incident all on one platform.
Case Study: TX Emergency Medical Task Force
The Texas Emergency Medical Task Force through the State Coordination Center teamed up with Pulsara to pilot a program allowing Texas hospitals to better manage patient transfers during the COVID-19 pandemic. Using Pulsara, Regional Medical Operation Coordinating Centers (RMOCCs) in areas under surge were able to create and post a list of patients needing a transfer, as well as their condition and specific needs.
Fill out the form below to learn more about how Pulsara's communications and logistics platform helped Texas EMTF achieve a 75% decrease in excessive phone calls during a crisis.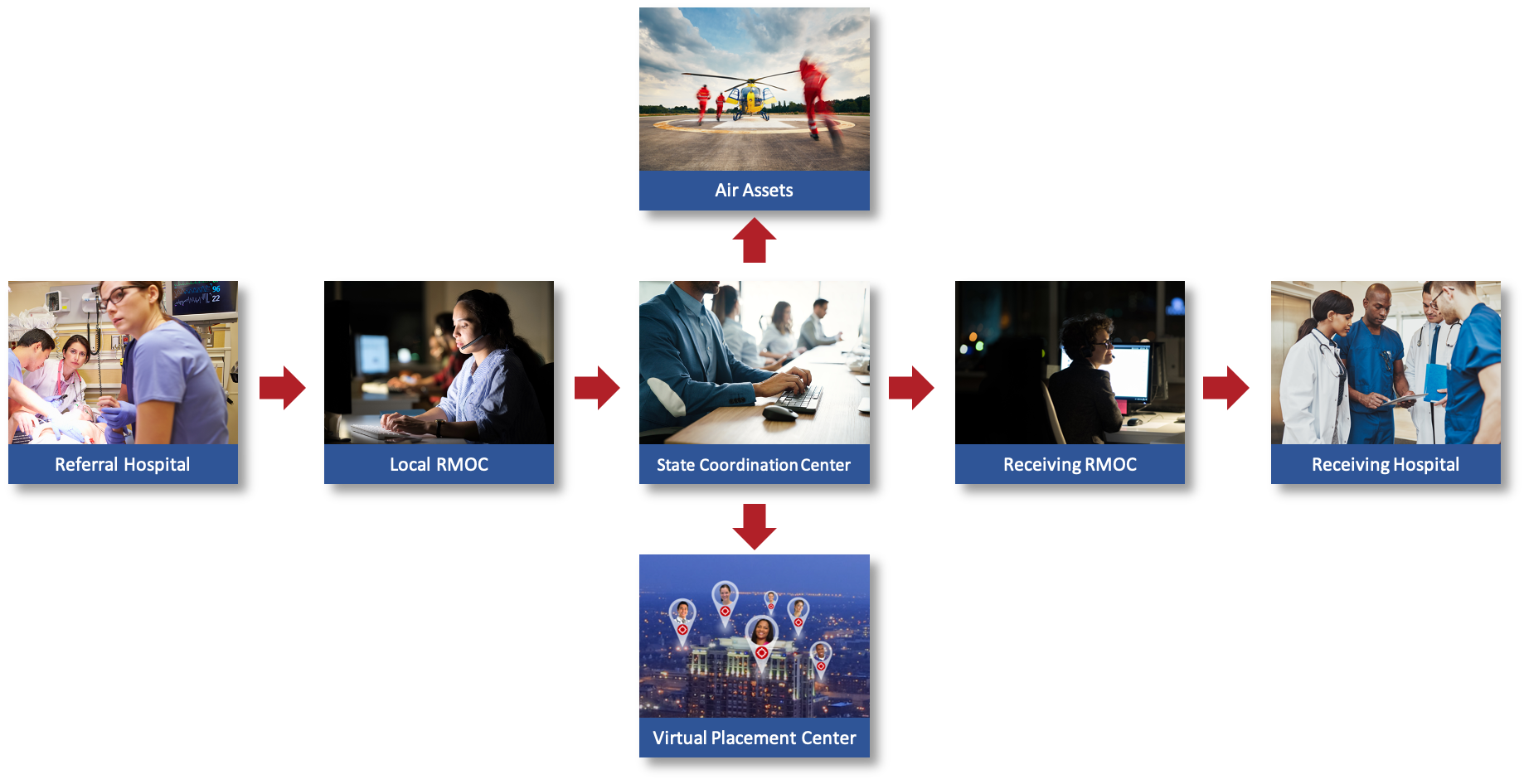 Create and Manage Incidents in Pulsara
When disaster strikes, it's imperative to have a flexible system that opens up lines of communication around each and every patient—and provides a bird's eye overview of the situation. Pulsara's Incident Management functionality is designed to do just that, allowing EMS organizations with a state or regional Pulsara MED OPSTM package to create new Incidents and manage every aspect of patient care. All EMS organizations with any level of Pulsara package can join existing Incidents to participate and provide mutual aid.
Create an Incident
Pulsara's Incident Management functionality allows enabled teams to create a new Incident, which groups all patients involved in the incident and makes it easy to view and track their condition and status. Patients created before the Incident can retroactively be assigned to the Incident, ensuring that no one falls through the cracks.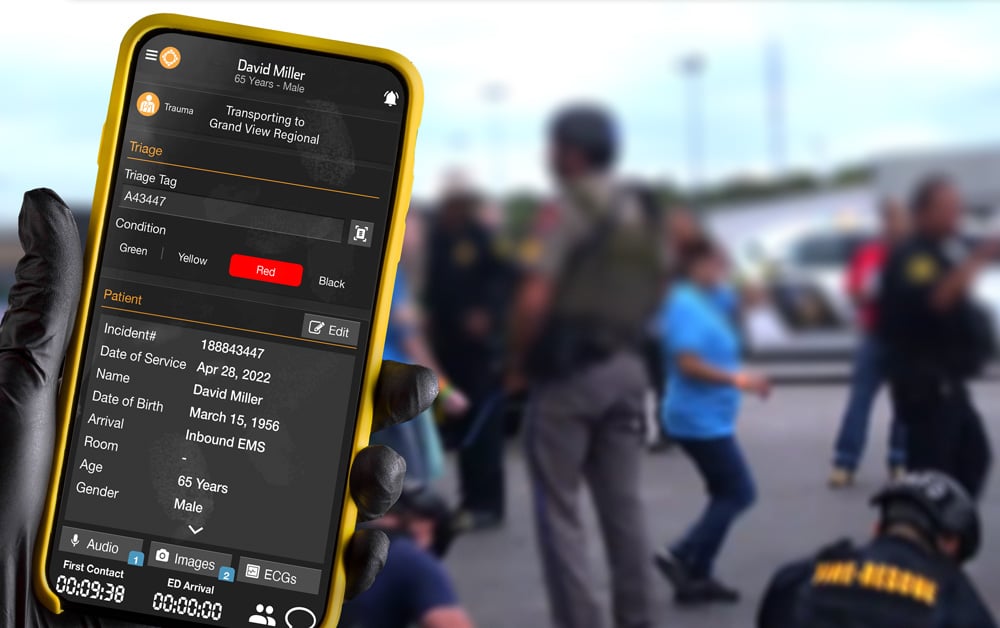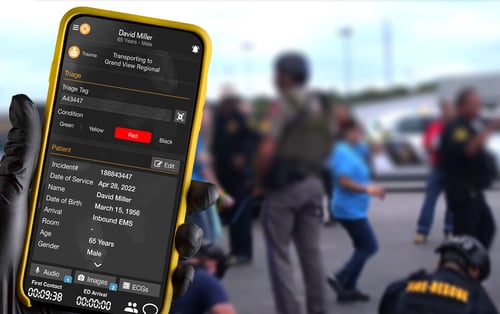 Manage Incidents
As an Incident unfolds, the organization that owns the Incident can use Pulsara to keep track of the evolving status of all patients and help direct on-scene responders as they work to transport patients to the appropriate location.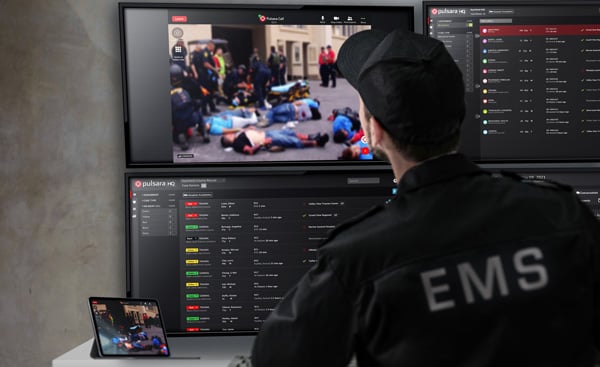 Monitor the Situation from the Command Center
With Pulsara's Incident Management feature in Pulsara HQ, command centers will be able to monitor what is happening on the scene in near-real time. Command centers have easy access to the number of patients, their triage status, and any other information the medics have entered about them.
Command centers can then use this information to coordinate response with nearby hospitals and healthcare facilities, letting them know what to expect, the general severity of patients' conditions, how many beds may be needed, and whether they may need to call in additional staff.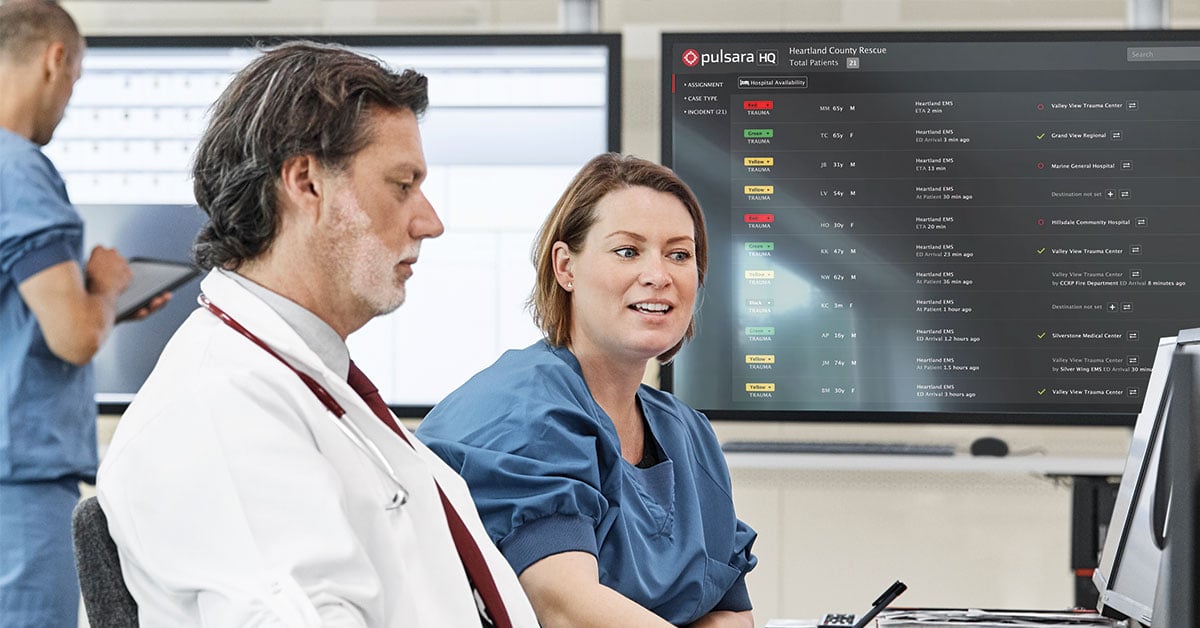 Participate in Incident Response
Once an Incident has been created, any EMS or Fire organization that uses Pulsara can join existing Incidents to participate and provide mutual aid. Responding agencies can navigate to the Incident item in the navigation menu and join nearby active incidents. All EMS and Fire agencies on Pulsara can leverage the following features in incident response:
Create Custom Patient Identifiers
With Pulsara's new customizable ID fields, teams have the flexibility to create and track universal patient identifiers across facilities, cities, or even an entire region.
As patients are given new or additional ID numbers and wristbands, they can all be added to the same patient channel, keeping track of all the patient's information in one place.
Custom IDs help create shared awareness of where each patient is and which treatments they've already received, especially in incidents and interactions that cross healthcare entities.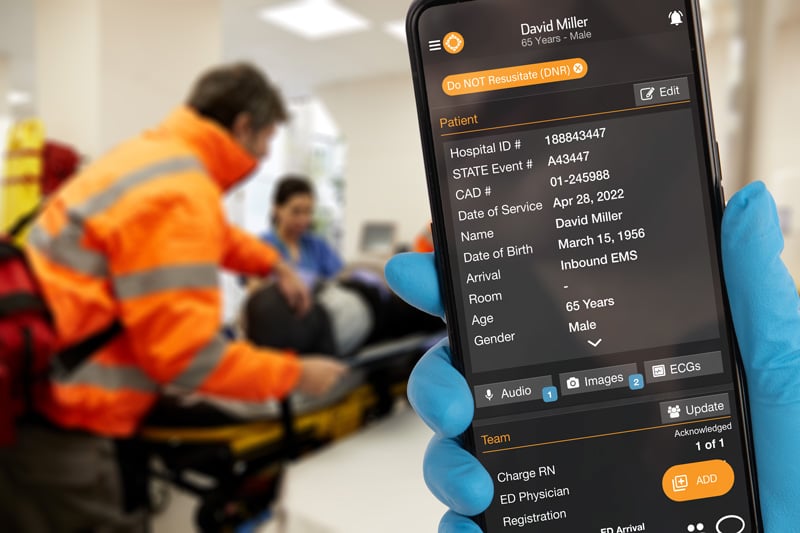 Scan to Create a Patient Channel
Many organizations use wristbands and triage tags in Incident response. With Pulsara, medics will be able to simply scan the barcode on these tags to instantly start a new patient channel in Pulsara.
From there, responders can add, track, and modify the patient's triage status in the app, using the appropriate color statuses that match the patient's triage tag.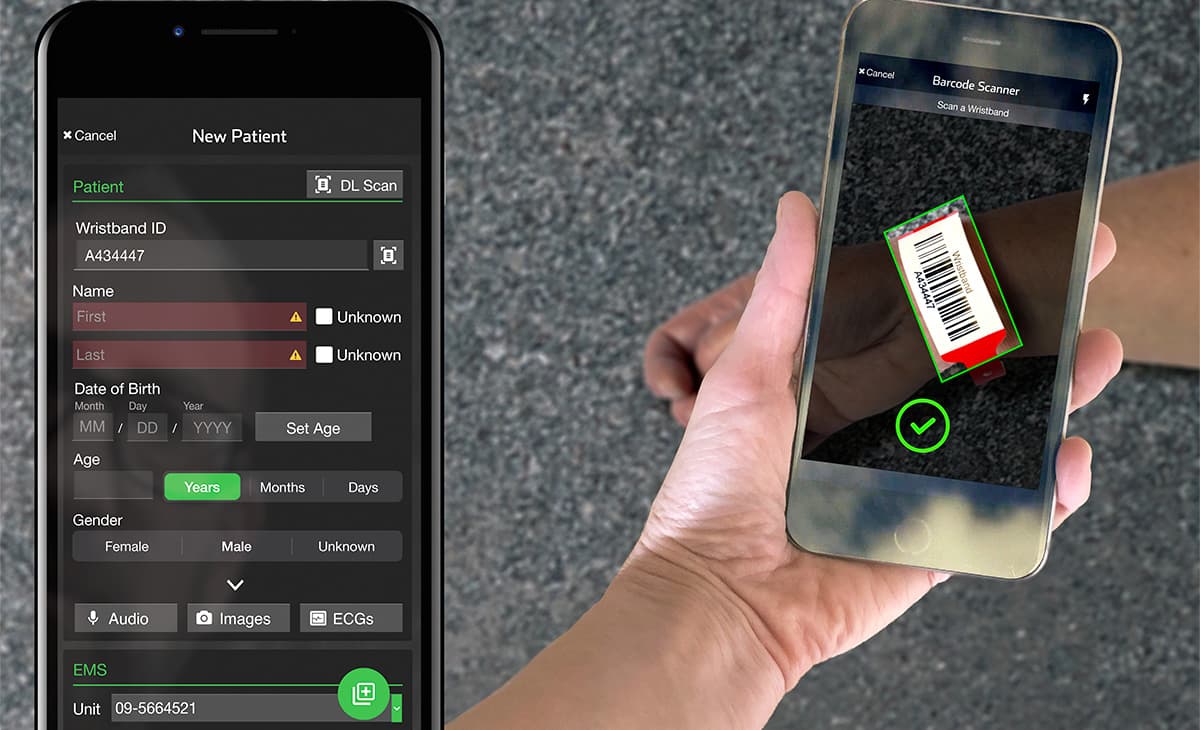 Scan to Find & Communicate
Historically, the difficulty in sharing information between various organizations has made incident response challenging. With Pulsara, responders — from any organization — who subsequently arrive will simply scan the patient's wristband to be added to the patient's channel.
They can rest assured that they know exactly which patient they're treating and can instantly view all information that has previously been added to the case, including any known demographic information, vitals, treatments provided, and all previous communication.
Track Patients After They Leave the Scene
In the past, it's been difficult to track patients once they leave the scene of an incident. With Pulsara, once patients have been transported to the hospital, Pulsara cases can be seamlessly handed off to the facility, helping track patients throughout their entire care journey.
Hospital staff can scan the patient's barcode and instantly locate the patient channel, avoiding confusion and making sure they are working on the right patient at the right time.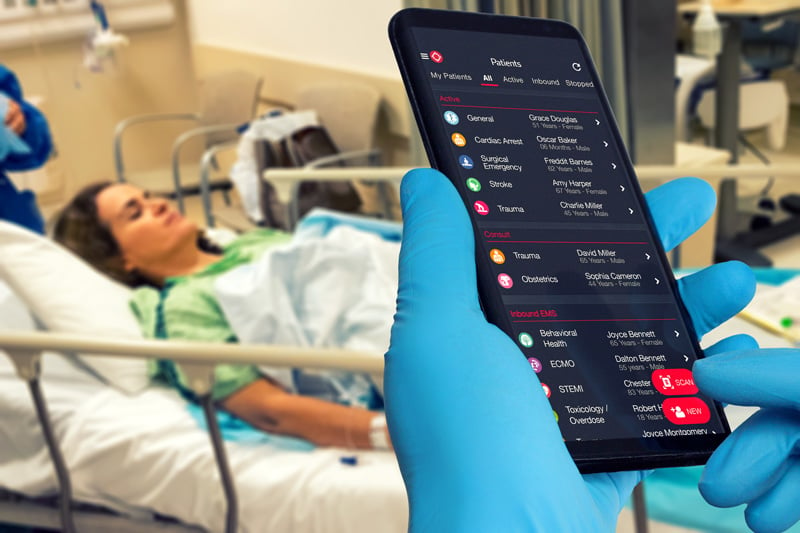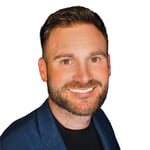 "When emergency responders use Pulsara to communicate on a daily basis, they're effectively practicing the same communication tool that they'll use during a stress event. It's that same, familiar tool that they'll reach for and use in the crisis."
Brandon Means
Vice President - Medical Ops, Pulsara