Cross Silo Communication and Care Collaboration
Pulsara is a telehealth and communication platform that connects teams across organisations.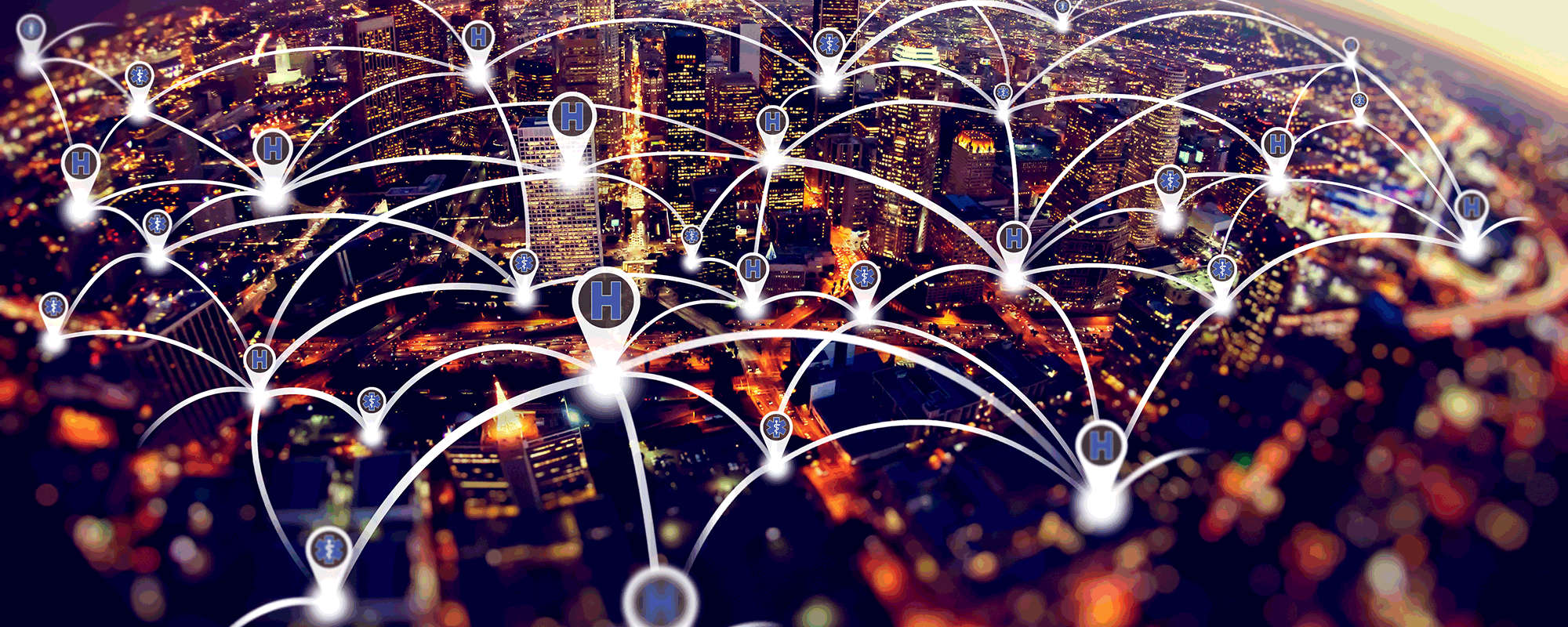 LEARN MORE ABOUT PULSARA
Thanks for your interest in learning more about Pulsara. Below are some resources you might find interesting. If you have any questions, just fill out the form above, and we'll be in touch!

- Michael Drummond, Regional Director - APAC
Questions? Let's Connect.
Pulsara + Time-Sensitive Emergencies
Leading-Edge Healthcare Webinar
Through interviews and case studies, learn how Australian clinicians and thought leaders are creating a new path forward with Pulsara, a secure, mobile-first telehealth and communication platform.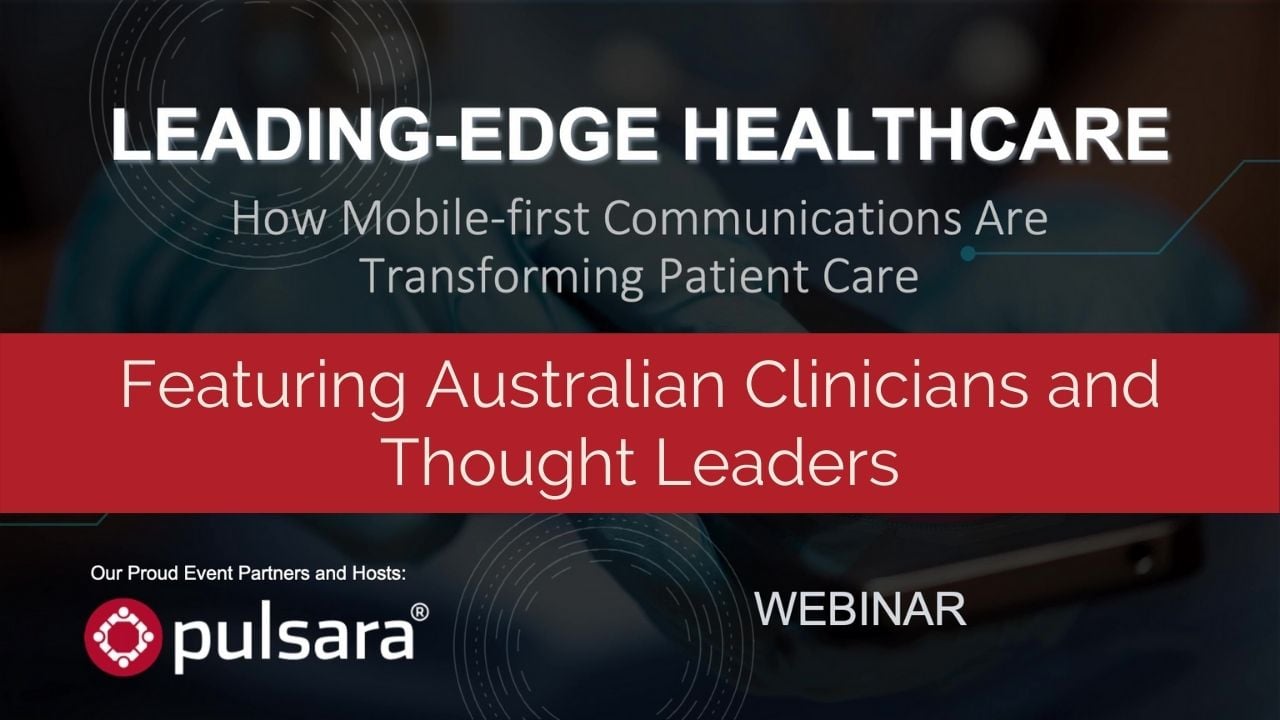 British Medical Journal Real-World Feasibility Study
Titled "Real-world, feasibility study to investigate the use of a multidisciplinary app (Pulsara) to improve prehospital communication and timelines for acute stroke/STEMI care," the study was conducted in Victoria, Australia with pre-hospital and within-hospital clinical teams. As a first-of-its-kind systematic analysis of Pulsara's efficacy across the whole patient journey for treatment of stroke and STEMI, the study found that utilization of the platform resulted in significant patient treatment time improvements.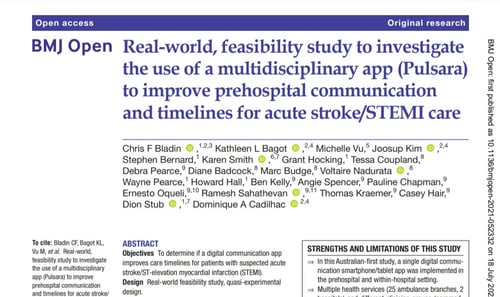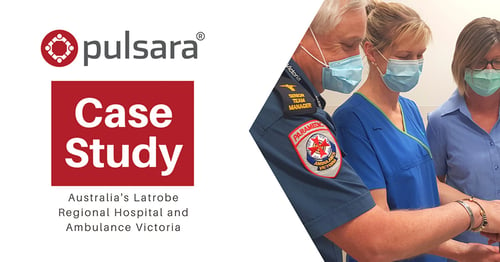 Case Study: Latrobe Regional Hospital
Fill out the form and download the case study to learn how a health system in Australia:
Decreased the average door-to-CT time by 68%
Achieved a 7-minute average door-to-CT time
Provided care teams with one source of truth for every patient type, including COVID-19 and mental health patients
Infographic: Pulsara + Stroke
Every minute, a stroke patient loses over 2 million brain cells. On average, Pulsara improves stroke treatment times by 30%.
Download these infographics for more information on strokes in your region and how Pulsara can help you save brain tissue, economic cost, and time.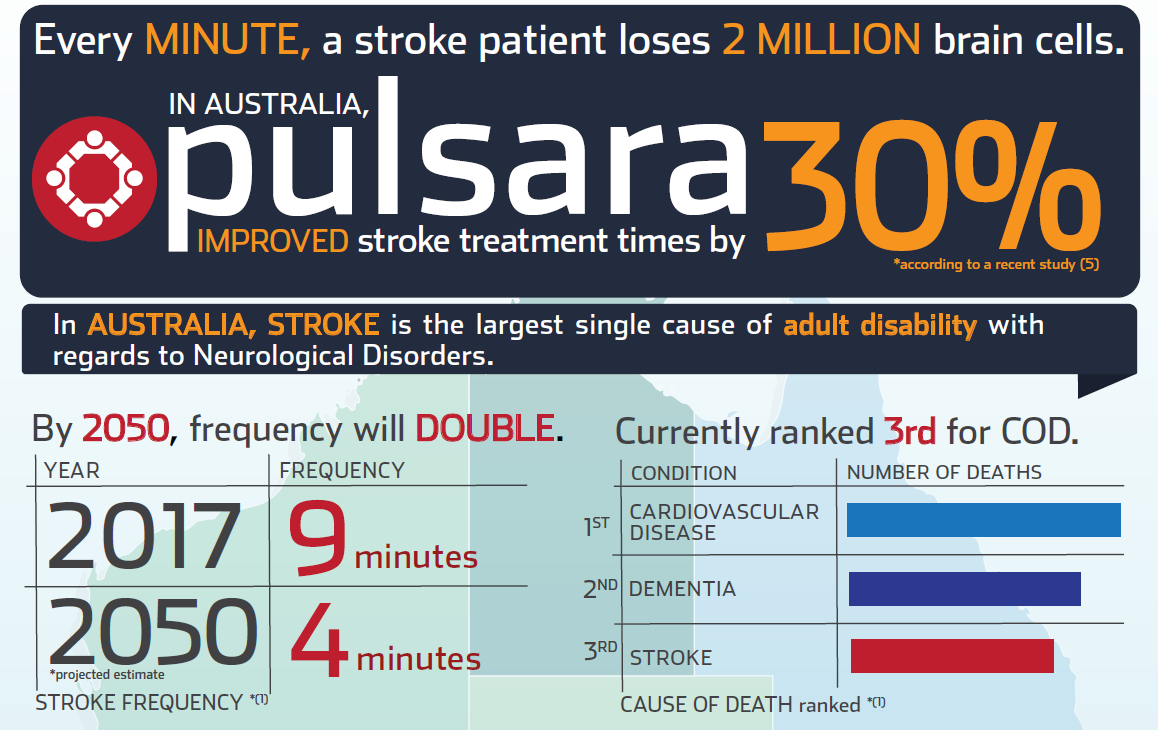 Pulsara + COVID-19
Pulsara can help you protect clinicians and patients, preserve PPE, limit patient transfers, and remotely connect with patients in medical isolation.
Whatever interactions your team needs to manage COVID-19, Pulsara's secure platform can help.