Build a Regional System of Care for Stroke Patients
Pulsara unites teams across departments, organizations, states, and regions. Every member of the care team—from EMS to the ER to the neurologist—is united on a single patient channel so you can get the right information to the right people at the right time.
Ready to learn more? Fill out the form above to meet with our team during the UAMS IDHI Stroke Program Conference.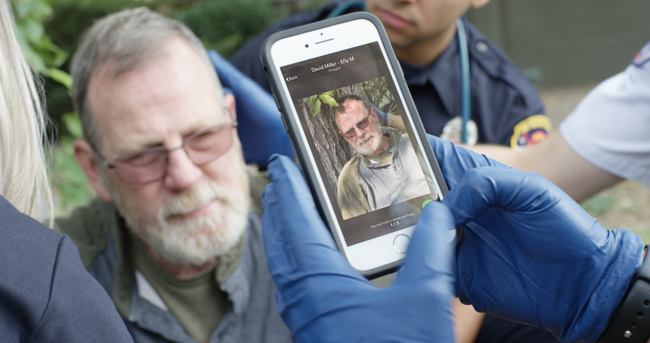 Why Attend the Symposium?
The theme of this year's LCMC Health Neuroscience Symposium is "Neurotrauma - Better Management, Better Prognoses" and addresses the evidence in treatment of neurotrauma, inclusive of traumatic brain injury and spinal injury, specifically addressing areas of active clinical research and recent discovery.

Why ELSE Should You Attend?
Because Pulsara Will Be There!
While Pulsara unites all care team members within and across organizations for any patient event and every method of arrival, learn more about Pulsara below and stop by our table during the conference to see the platform in action.
What if you could improve patient care—across your city, region, and state—by streamlining communication and coordination between EMS and hospital teams? Watch the video to how Texas hospital and EMS leaders are doing just that—utilizing new workflows built on a scalable telehealth communications and logistics platform.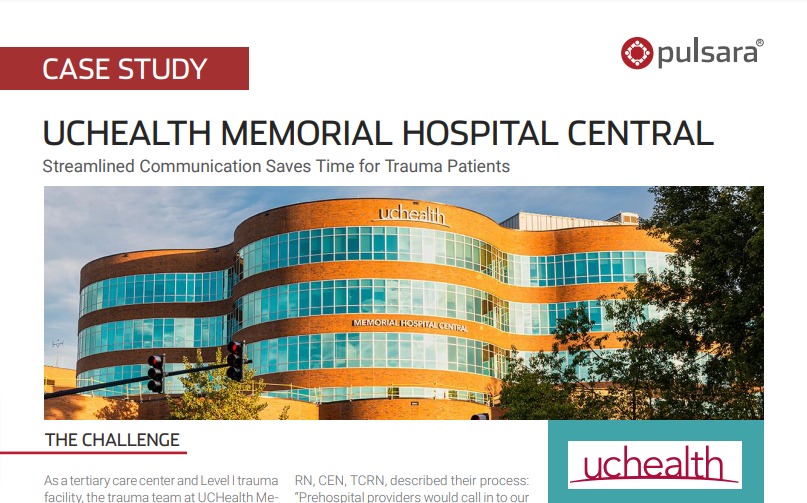 UCHealth Memorial Hospital Central streamlined communication between EMS and their trauma team. Within months, the trauma team was receiving notifications 5-7 minutes earlier, surgeons arrived at the bedside 5.8 minutes faster, and door-to-CT times for strauma (stroke+trauma) patients improved by 39%.