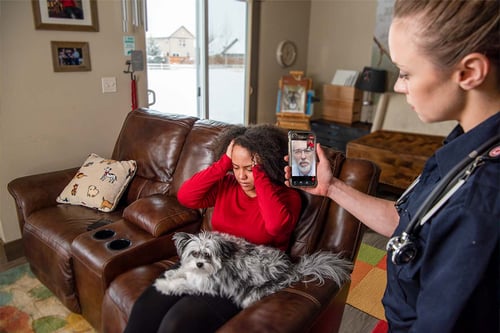 Leverage Telehealth to Cope with Staffing Shortages
Telehealth enables your teams — regardless of how short-staffed they may be — to work with the resources they have, from working with low-acuity calls to identifying the appropriate response level to bringing a physician to the scene virtually.
Ready to learn how you can leverage Pulsara to help ease the burden of staffing shortages? Fill out the form above to meet with our team during the conference.
Why Attend the 2022 Pinnacle EMS Conference?
The Pinnacle EMS Conference provides attendees with the opportunity to gain knowledge from and network with top EMS and healthcare industry leaders. This collaborative event encourages innovative solutions to complex problems facing the emergency services industry as a whole.
Why ELSE Should You Attend?
Because Pulsara will be there!
Pulsara is a scalable healthcare communications platform that works with your teams, not against them. From the time-sensitive emergencies like trauma, stroke, and STEMI to mass casualty/multiple patient incidents to a global pandemic, Pulsara unites every member of the care team from any organization.
Want to learn more? Fill out the form above and our team will meet with you during the conference.