Learn How Pulsara Can Help YOU Build a Regional System of Care
If you don't have a process that's effective every time, you are falling below the standard of care. Pulsara unites the right people at the right time, so you can ensure the right team members are alerted and receive the right patient information.
Ready to learn more? Fill out the form above to meet with our team during the Neuroscience Symposium.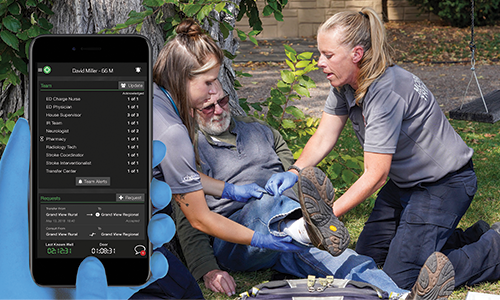 Why Attend the Conference?
The 2022 LCMC Health Neuroscience Symposium will address the latest evidence in acute stroke treatment and secondary stroke prevention, specifically addressing areas of active clinical research and recent discovery.

Why ELSE Should You Attend?
Because Pulsara Will Be There!
Pulsara integrates with ECG devices so prehospital teams can securely transmit ECGs directly to the hospital before arrival, enabling clinical teams to prepare for the patient's arrival. If the patient's status changes en route, don't worry! The entire team will be updated in real time.
Want to learn more? Fill out the form above and meet with the Pulsara team during the conference.