Don't Miss Corey Ricketson's Session!
On Thursday, May 5th, 11:00 am - 12:00 pm, Pulsara's Vice President - Strategic Accounts, Corey Ricketson, will present the session "Pulsara 365 - Ever Day is a Disaster Day."
Session Description: For far too long, we have purchased tools for use during a disaster or a stress event, only to find that they don't work or how to use them when the big day comes. Pulsara is a tool that can be used daily but scales to meet the needs of the mass casualty incident, hurricane evacuation, or supporting a special event. This workshop will highlight how to get the most out of the system daily, so disasters feel like routine operations.
Why Attend the 2022 Coastal Bend Hurricane Conference?
The 11th Annual Coastal Bend Hurricane Conference draws professionals from the lower Texas coast, ensuring attendees have access to high quality training and session presentations that reflect the vast needs and experience levels of the whole community.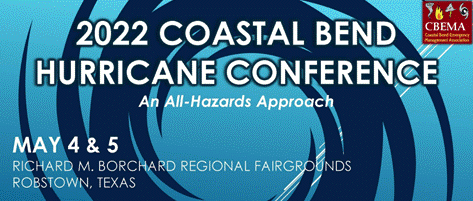 Why ELSE Should You Attend?
Because Pulsara will be there!
In the midst of stress events, efficient communication is essential. With Pulsara, your teams can triage, track patients, and manage an incident all on one platform.
Fill out the form above to meet with Corey Ricketson and Customer Success Manager, Veronica Wenzel, during the conference to learn how Pulsara scales to meet the needs of any patient case.