Coordinated Real-Time Results
The Pulsara and RapidAI integration ensures that the right people have the right information at the right time. The highest quality cerebrovascular images are now distributed on Pulsara's advanced real-time team communication platform.
Care teams can receive Rapid results on the Pulsara app, and easily navigate to the Rapid mobile app for further review — all from the same patient channel they're already communicating on.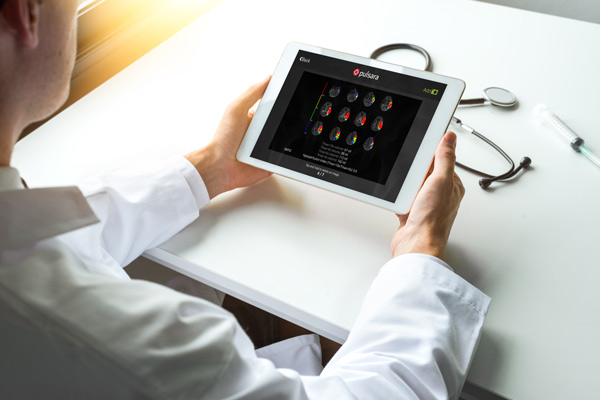 Streamlined Stroke Care
With the Pulsara and RapidAI integration, care teams can seamlessly access Rapid images within the Pulsara workflow, physician review of patient images with full dynamic functionality is streamlined. Users no longer need a separate tool to view, share, and communicate about scans.
Watch the adjacent quick demo video to see the integration in action.

Enhancing Your Workflows
Receive notifications via the Pulsara app when new Rapid scans are available.
Access Rapid summary images and results in the Pulsara app to capture the complete patient case. This data can be uploaded to the EHR for compliance purposes.
Share and communicate with the stroke care team around Rapid images within one platform.
Access links to the Rapid mobile app directly in Pulsara to review a patient case in detail using advanced imaging features.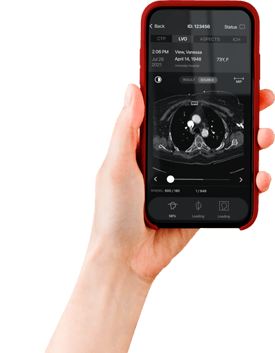 Faster Access is Faster Care
"Having this critical information available to us faster is an invaluable benefit, not only to those of us working hard to treat the patients, but to the patients themselves. Faster access to information means faster treatment, which can ultimately make a life-saving difference. We're proud to be among the first hospitals in the world to bring the benefits of these leading technologies to our stroke patients."

-Scott McPherson, MD, Medical Director of the St. Dominic's Comprehensive Stroke Center Program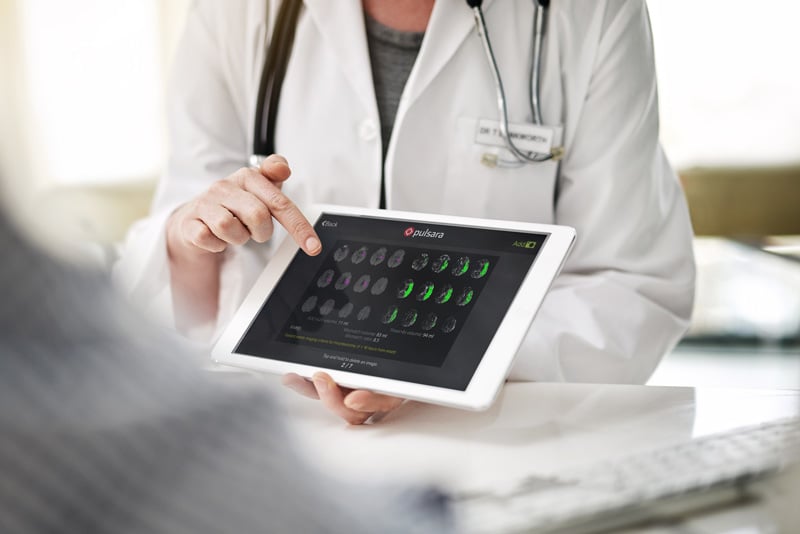 About RapidAI
RapidAI is the global leader in using AI to combat life-threatening vascular and neurovascular conditions. Leading the next evolution of clinical decision-making and patient workflow, RapidAI is empowering physicians to make faster decisions for better patient outcomes. Based on intelligence gained from over 5 million scans in more than 2,000 hospitals in over 60 countries, the Rapid® platform transforms care coordination, offering care teams a level of patient visibility never before possible. RapidAI — where AI meets patient care.

Integration Details
Pulsara is committed to enhancing the customer experience through APIs that help optimize workflows and add functionality. Below are the elements included in this integration.
| | | |
| --- | --- | --- |
| AVAILABLE | DETAILS | INCLUDED |
| Post Images | Add still radiology images to channel | |
| Post Deep Link to Results | Notification and link to available radiology results | |
| Consolidated Communication | Technical control supporting a single communication channel in Pulsara | |
| Workflow Support: Stroke | Support for stroke patient type and workflow | |
| Workflow Support: Hemorragic Stroke | Expanded use of stroke patient type and workflow | |
| Workflow Support: Pulmonary Embolism | Support for pulmonary embolism patient type and workflow | |

"The patient journey goes beyond one ambulance, one hospital, one neurologist. It's about connecting a time-sensitive team of clinicians all centered on the patient. By integrating with RapidAI, a company that is best in class, we are able to dynamically share critical information to key players with a simple tap."
Kris Kaull
Flight Paramedic and Pulsara Chief Growth Officer