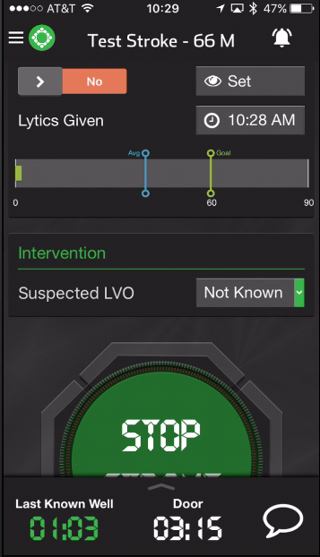 Once it is determined that there is a suspected LVO, begin the steps to activate the endovascular team. Tap "Not Known" and change to "Yes"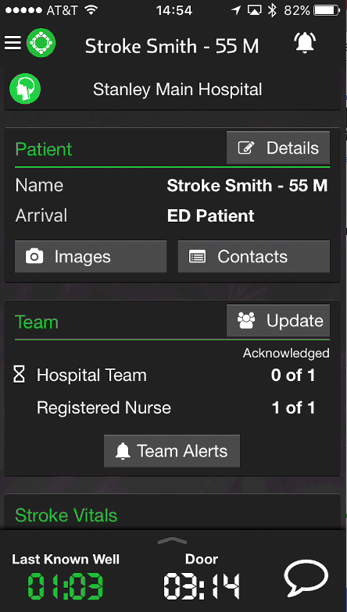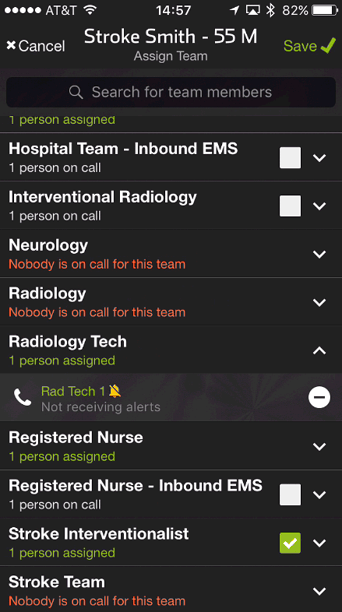 To assign the Stroke Interventionalist, tap "Update" on your team card, then select the white box next to Stroke Interventionalist and tap "Save"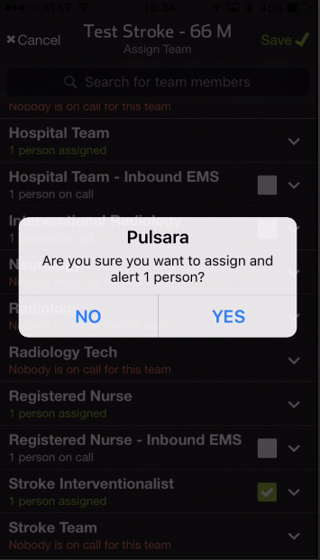 Tap "YES" to confirm assigning the interventionalist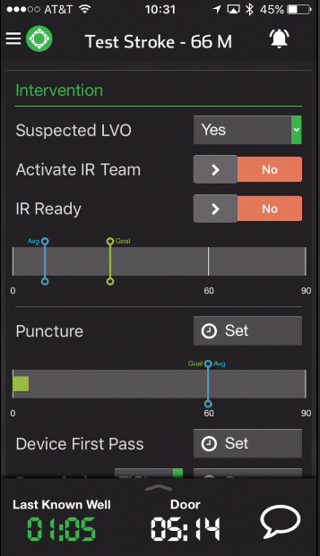 To activate the IR Team, slide the toggle next to "Activate IR Team"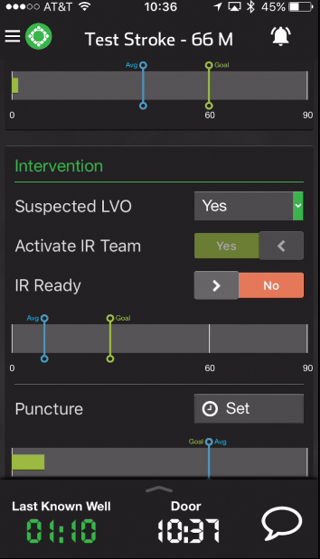 Once the IR Team is ready, slide the toggle next to "IR Ready"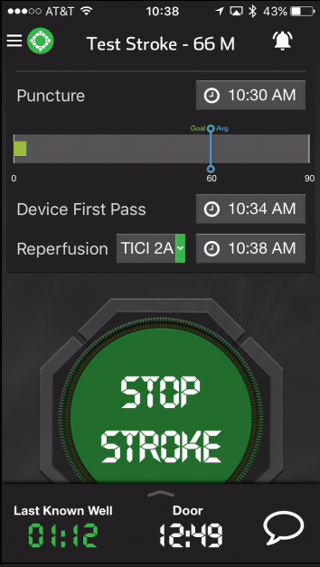 Enter the Puncture time, Device First Pass time, and Reperfusion Score and time.
Tap "Stop Stroke"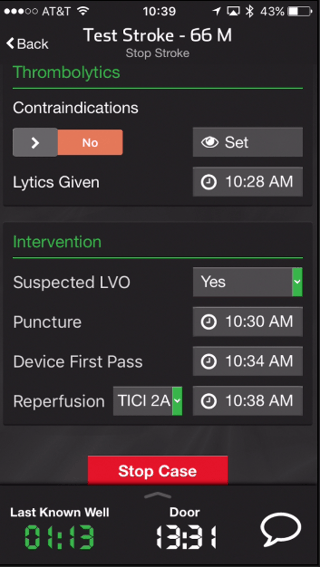 After confirming the above times, tap "Stop Case" to end the case